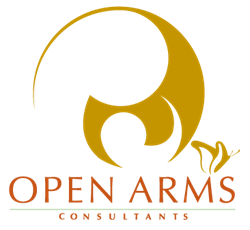 "Many comments were saying why they wouldn't be able to help, but in actuality, their assumptions are false."
Bradenton, FL (PRWEB) May 02, 2014
Within the last two weeks, Open Arms Consultants has changed their approach to helping couples find their surrogate mothers through the use of Facebook. With so many couples in need of a surrogate mother, Open Arms Consultants began posting a brief bio of their couples to help find their surrogate mother. The responses were overwhelming from women wanting to help, but many not knowing how to begin.
"We found that many comments to our posts were questions about how to start," says Heather Bowser, Intake Coordinator for Open Arms Consultants. "Many comments were saying why they wouldn't be able to help, but in actuality, their assumptions are false."
Such comments included women saying that their tubes were tied (tubal ligation), and that would impede them from becoming a surrogate mother. However, Open Arms Consultants only works with gestational carriers, or women who are not biologically related to the child.
"There are two types of surrogacy-traditional and gestational. In a traditional surrogacy, the birth mother would also be the biological mother," explains Heather, "but with gestational surrogacy, use of the birth mother's ovaries doesn't apply."
Other comments included women who have older children and are no longer able to obtain their prenatal and birth records. "In these cases, which does happen, we simply request a clearance letter from their Ob/Gyn saying that they believe the potential surrogate mother is healthy and able to be pregnant. Providing that all other requirements are met and there are no other concerns, it's possible for a women to be approved to become a surrogate mother even if they had their last child ten years ago."
Heather continued, "We realize that we have to educate women more about what is possible for them. We know there are a lot of women who have thought about becoming a surrogate mother, but have false assumptions about what will keep them from being one."
As a result, Open Arms Consultants will be introducing an informational webinar once a month to help interested women learn more about surrogacy and answer questions. "We hope that this will increase awareness and speak more truth about surrogacy and what it means to help give the gift of life to people who desire so much to have a baby."
To learn more about surrogacy and Open Arms Consultants, visit http://www.oacfl.com or contact them directly at (941) 741-4994.