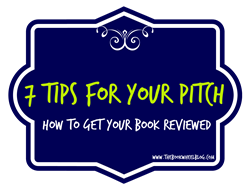 Learn how to avoid the Trash folder.
(PRWEB) May 01, 2014
The Book Wheel receives review requests from self-published authors on a daily basis. Most of the pitches are impersonal, presumptuous, or not relevant, so in an effort to help authors craft better pitches and yield better success rates, Allison has put together a list of '7 Tips For Your Pitch'.
In '7 Tips For Your Pitch' authors will learn why a personalized email matters, what actions will automatically relegate them to the trash folder, and find examples of what to do and what not to do. It also includes submitted advice from other book review sites that can help the self-published author generate online buzz.
ABOUT THE AUTHOR
The Book Wheel is an independent book review website for the everyday reader, with an emphasis on literary fiction and political non-fiction. It is owned and operated by Allison, who lives in the Denver-metro.