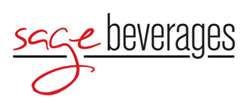 Carlsbad, CA (PRWEB) May 01, 2014
Bracero Tequila, a great-tasting, story-based spirit distributed by Sage Beverages, was awarded the Bronze medal for its Tequila Reposado at the 2014 Spirits of the Americas competition.
Held on March 31 and April 1, the 2nd Annual Spirits of the Americas Tasting Competition included a blind tasting by a panel of fully experienced and qualified industry judges. Spirits were judged on a 100-point basis, concentrating on appearance, aromatics, flavor, mouthfeel and finish.
"Every step of Bracero's production is done by hand," said Sage Beverages CEO Kevin Swadish. "We are elated to see the Bracero brand is receiving the recognition it deserves. This is definitely a tequila you want to savor. We invite you to taste Bracero Tequila Reposado for yourself and to learn more about its amazing story."
Spirits and stories go hand and hand and Bracero Tequila has a powerful story. The Bracero name honors the Mexican laborers who came to the United States in the 1940's to help fill the massive labor shortage created by the nation's involvement in World War II. Bracero embraces the history behind its name and has created Remember Bracero, a non-profit dedicated to telling the story of Bracero and award scholarships to their descendants. Visit RememberBracero.com for more information.
Made from 100% Blue Agave grown around El Arenal, Bracero Tequila has a naturally sweet, citrus flavor. The reposado is rested for ten months and later mixed with younger reposado in order to perfectly balance the agave and oak flavor. The aging and blending gives the reposado a sweet, caramel taste on the back end of the palate unique only to Bracero.
About Sage Beverages
Sage Beverages combines great tasting, story-based brands with decades of industry experience. The result is a platform of products that break through the clutter and noise of today's market. The company's portfolio includes Lucky Buddha Beer, 100% Blue Agave Bracero Tequila, Left Coast Craft Beer and Wicked Tango Spirits. Learn more about Sage Beverages at http://www.sagebeverages.com.