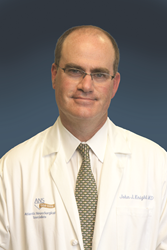 These complex, diverse data sets have endless possibilities for medical improvements and scientific discovery.
Morristown, NJ (PRWEB) April 30, 2014
A first of its kind, the National Neurosurgery Quality and Outcomes Database(N²QOD) is being utilized to provide the best and most personalized care, and at the lowest cost. The Neuropoint Alliance (NPA), established in 2008 by the American Association of Neurological Surgeons (AANS), launched the database in 2011.
Since its inception, ANS neurosurgeon, and Director of the AANS NPA, Dr. John Knightly has overseen the N²QOD in order to improve the inconsistent quality and unsustainable costs associated with today's healthcare. According to Dr. Knightly:
"We must shift the focus and incentive away from the volume and profitability of services provided and replace it with patient outcomes. Medical and surgical spine care is, above all, aimed at improving a patient's health status and quality of life. As surgeons, we are always looking to evolve our understanding of what works and what doesn't in each setting for each individual patient. This powerful tool helps to identify the right treatment, in the right patient, at the right time."
Prior the N²QOD, neurosurgeons developed and acquired evidence from clinical trials that consisted of certain subsets of consenting patients. While these trials are important, they cannot be generalized to the overall patient population. Dr. Knightly explains:
"We are looking for real-world effectiveness. The N²QOD considers the huge variation of diseases and patient subtypes and integrates these real-world settings with patient outcomes. The patient outcomes are detailed and collected for a year after the patient has been treated. The N²QOD's ability to analyze these mass quantities of integrated data allows us a better and more granular understanding of what care has the most value in each unique spine care setting."
ANS, a proponent of advancing novel technology, has always advocated any undertaking that improves patient outcomes. It comes as no surprise that they are among the first neurosurgical practices in the country and the only practice in New Jersey to implement this program. Within 3 years, ANS has applied their findings to improve their practice and its overall clinical quality. The new standard of care set by the N2QOD will assist practices in redefining neurosurgical care throughout the nation. ANS's Manager of Clinical Quality and Outcome, Bonnie Weiss, RN, MSN, explains that it won't be too long before other practices follow suit:
"There is a combination of forces that will encourage physicians to really scrutinize their data like never before. With evolving federal regulations, new requirements outlined in the Affordable Care Act, implementation of electronic medical records, and a new focus on quality improvement, it is only a matter of time before other practices implement the N²QOD and realize the more personalized and massively higher quality approach to medicine it provides."
What this program means to the field of neurosurgery goes well beyond competency. Dr. Knightly concludes, "These complex, diverse data sets have endless possibilities for medical improvements and scientific discovery."
Atlantic NeuroSurgical Specialists is the largest private neurosurgical practice in NJ. ANS neurosurgeons are affiliated with leading hospitals and health care systems throughout the state. Visit ansdocs.com for more information.