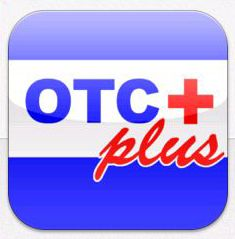 Pollen is one of the most common cause of allergies in the spring season.
Rock Hill, South Carolina (PRWEB) April 30, 2014
Spring is here and so is the pollen. "Pollen is one of the most common cause of allergies in the spring season," says Dr. Sandeep Grewal, a Rock Hill Primary Care Physician and creator of the popular Over-the counter medicine app OTCplus.
Many of the irritating symptoms of allergies such as sniffles, running nose etc. can be minimized by OTC medicines. Some of the Over-The-Counter medicines for seasonal allergies are:
1. Diphenhydramine: most common brand name is Benadryl ® it can dry up the secretions and improve symptoms. The most common side effect is dry mouth and excessive sleepiness. So do not drive after taking it.
2. Loratidine: Allergy medicine which is not only available in cheaper generic versions but also is less drowsy. But for some it can still make them feel sleepy enough or sluggish. Like diphenhydramine it dries up secretions.
3. Cetrizine: This medicine also works similar to the Loratidine. It is also less drowsy and dries up the allergy secretions.
4. Mometasone nasal spray: regular use of steroid nasal spray can help decrease the symptoms of allergies. It is not a quick fix for allergies but helps a lot in long term. Gargling of the mouth is recommended after use to prevent oral thrush.
This list of medicines are for general information is for general use only and is not a recommendation to take such medicines. Always ask your doctor before taking any medicines and read the product label thoroughly for use and side effects information.
You can get more information on the Over-The-Counter medicines their use and their side-effects on the app OTCplus for both android and iPhone.
Media contact: Aye Myo 803 325 2236 or amy(at)acemedicalgroup(dot)org.