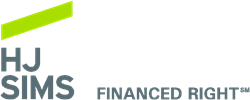 "We worked closely with Fox Ridge to understand their business needs. We then used our creativity, flexibility and extensive senior housing experience to create a customized financing." Jeffrey Sands, Managing Principal at HJ Sims
Fairfield, CT (PRWEB) May 02, 2014
HJ Sims is pleased to announce the successful closing of the $5,400,000 subordinated loan for Arkansas based Fox Ridge Management, LLC, providing refinancing of a portfolio of three senior living communities in the Little Rock, Arkansas area.
The Fox Ridge communities are being refinanced with the $5.4 million subordinated debt by HJ Sims in conjunction with $37.5 million of long-term fixed rate HUD-insured financing. The three communities being refinanced are Fox Ridge's Chenal, Bryant and North Little Rock communities. Together, the 3 communities include 261 assisted living, 24 memory care and 8 independent living units. Proceeds from the refinancing will be used to repay existing senior loans, payoff entrance fee refunds and fund reserves. Entrance fees at the Chenal community are being refunded in order to convert entrance fee residents to rental residents. HJ Sims worked with the Fox Ridge senior lender to structure the subordinate debt to meet HUD's parameters and maintain appropriate security for investors. In order to provide financial flexibility for Fox Ridge and meet amortization requirements for investors, HJ Sims structured both a fixed and variable principal payment schedule. Sims funded the loan via a private placement to accredited investors.
"HJ Sims is proud to deliver a successful refinancing for the Fox Ridge communities," commented Jeffrey Sands, Managing Principal of HJ Sims. "We worked closely with Fox Ridge to understand their business needs and the impact of the financing, and then used our team's creativity, flexibility and extensive experience with senior housing to create a customized financing."
"The team at Sims did a great job" said Rodney Thomason, CEO of Fox Ridge Senior Living Communities. "They took the time to understand our needs and develop a strong finance plan which they executed flawlessly. The team worked relentlessly to ensure that we meet our long term goals and can continue to focus on providing the best quality of care and amenities to our residents."
Fox Ridge Management currently manages four senior living communities serving more than 500 residents in Arkansas. Occupancy at Fox Ridge communities is 94%, as of January 2014.
Established in 1935, HJ Sims is a full service investment bank specializing in structuring and underwriting senior living and long term care financings, including tax-exempt and taxable bonds, mezzanine loans, equity, seed money, bank financing, and FHA-insured loans. HJ Sims also provides financial advisory services in the areas of capital planning, restructuring and mergers & acquisitions.
For further information on the structure of this issue, please contact Jeffrey Sands at (203) 418-9002.
About HJ Sims:
Established on Wall Street in 1935 as Herbert J. Sims & Company, HJ Sims is a privately held broker-dealer with approximately $1.6 billion of assets under management. Known as one of the country's oldest underwriters of tax-exempt and taxable bonds, the first tax-exempt revenue bond issues for a hospital and a long term care facility were structured by Sims bankers in 1964 and 1965. A pioneer in financing for senior housing and long term care, HJ Sims has raised more than $16 billion for senior living projects throughout the US. The financing experience highlighted in this communication may not be representative of future performance. The firm is based in Fairfield, Connecticut, with investment banking, private client wealth management and trading offices in, Florida, Maryland, Minnesota, New Jersey, Texas and Puerto Rico. All client assets are custodied at Pershing LLC, a subsidiary of The Bank of New York Mellon Corporation. Member FINRA/SIPC. For more information about HJ Sims, please visit hjsims.com.
About Fox Ridge Management:
Fox Ridge Management acquires, develops and manages senior housing properties, both as a direct owner and for third parties. With a proven track record for reviving properties, significantly increasing the livability, desirability and profitability of the communities, the Fox Ridge professional management team is dedicated to developing and managing high-quality living environments that deliver consistent rates of return. As experienced managers and owner-operators of both independent and assisted living communities, Fox Ridge understands the challenges and issues that confront senior living communities. Applying in-depth financial, marketing and operations knowledge, Fox Ridge ensures clients and communities meet the evolving needs of the senior living market.
For press inquiries, please contact:
Shauna Reilly
HJ Sims
203.418.9094
sreilly(at)hjsims(dot)com
Jenny Ross
Fox Ridge Management
501.791.0198
jross(at)mahc(dot)net