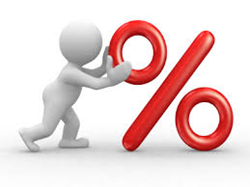 Our affiliate program is designed to help people wanting to help others
Lake View Terrace, California (PRWEB) April 30, 2014
Vibrant Life is a business dedicated to the research and selling of unique vitamin formulations that help people with their nutritional issues.
They have been in business for over 30 years and know their field very well. They recently launched an Affiliate Program to further this goal of helping people with nutritional issues.
Clifford Woods, the Executive Director of Vibrant Life, stated, "Our affiliate program is designed to help people wanting to help others with their nutritional needs. They will earn extra cash by doing so, so it is a win-win situation for all!"
Their affiliate program is pretty straight forward and very easy to sign up for. Anyone interested can sign up here!
Mr Woods further stated: "Vibrant Life has been helping people for over 30 years and we look forward to many more decades of continuing that quality of help. Our Affiliate Program will strengthen that support to our customers."
Some benefits of the Vibrant Affiliate Program are:
You can use any and all information on their various websites connected with http://www.oralchelation.com to promote Vibrant Life Products. Their copyright terms are pretty loose.
See: [Permission is granted for non-commercial downloading, copying, distribution or redistribution on two conditions:
One, that some form of copyright notice is included in every copy distributed or copied, showing the copyright belonging to Vibrant Life, Burbank, CA, at http://www.oralchelation.com
The second condition is that the material is not to be used for any purpose contrary to the purposes and objectives of this site. This permission does not extend to materials on this site which are copyrighted by others.]
Commissions (10% per sale) earned are paid out once a month when the minimum (specified by you) commission has been reached. If the minimum is not reached in any given month, it will be added to future months and paid out when the minimum pay out commission is reached.
Mr Woods can be contacted below.
Vibrant Life
Clifford Woods, CEO
Phone: (818) 558 – 7099
Email: cliff(at)oralchelation(dot)com