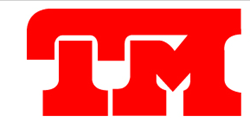 Leather isn't just for seats. Consider adding leather details to the dashboard, doors, steering wheel and stick shift
Toronto, Ontario (PRWEB) May 01, 2014
When personalizing your car or restoring a vintage one, consider leather for the interior to add a luxurious touch. Tony Macri, owner and founder of TM Custom Auto, Toronto's Car Interior Specialist, shares his top insider tips on what to look for to get the perfect leather interior for your ride.
CONSIDER THE WHOLE VEHICHLE
Leather isn't just for seats. Consider adding leather details to the dashboard, doors, steering wheel and stick shift. Look for specialists who have experience working with all types of vehicles and handle custom requests. Share your vision to ensure a cohesive look right from the start.
TAILOR THE FIT
While one-size-fits-all might seem like a good option, when customizing your interior, it is better to find a specialist that can tailor the leather to your specific make and model. Doing so means your car is unique to you and fits matches your ideas to smallest detail.
KNOW YOUR OPTIONS
Whether you are completely redoing the interior or looking to restore/replace sections, the options for leather upholstery are almost limitless. Reconditioning and re-dying can restore worn interiors to their original look or consider replacing the old one with a modern update. Perforated leather increases the airflow and has a high-end feel, while two-color interiors have a high-performance and streamlined look. Custom stitching, piping, embroidery and contrasting material like suede accentuate the overall look and feel. Small touches make a big difference when upgrading the interior.
DON'T COVER THE OLD
There are ready-to-use covers that fit over the existing upholstery, but if you are really looking to upgrade your ride with custom work, this shouldn't be the first choice. Good-quality, custom leather upholstery will fit every curve of your vehicle and make it feel like the manufacturer designed it that way or even better.
About TM Custom Auto Trim & Glass Ltd
TM Custom Auto specializes in restoring, customizing and modernizing the interiors new, antique, vintage and muscle cars. The Company was founded in 1958 by Anthony (Tony) Macri, has been serving the GTA for over 50 years. The Company works on a variety of areas including, leather interiors, power sun roofs, specialty auto trim, convertible tops and more, and always uses factory-warrantied, original equipment unless a custom made equipment or material is required. The Company is authorized dealer for Webasto sunroofs and Katzkin® leather interiors. Visit http://www.tmcustomauto.com/en/ to learn more, or check us out on Facebook and Twitter.