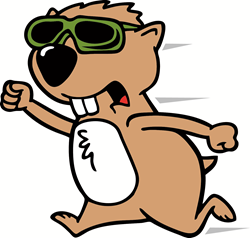 Rat extermination in Rancho Cucamonga and Upland, CA
Rancho Cucamonga, CA and Upland, CA (PRWEB) April 30, 2014
Rat control is a common problem throughout the world and challenging for novice people to control them in Rancho Cucamonga and Upland, California. Rats require removal, exclusion of entry points and proper sanitation for long term rat control.
Removal or rodents can involve different methods which all have their advantages and disadvantages. A common solution used by many novice people is rat poison. This method does work well and is easy to apply. Along with its simplicity comes some very unsanitary and dangerous consequences.
Using rat poison can give secondary poison to cats, dogs, owls, coyotes and other predator animals. If another animal does not eat the dead rodent and it dies in a structure such as the attic or in the walls of a home it now rots where it died. This rotting body is very unsanitary and the smell can be overbearing.
Most professionals performing rat removal indoors in Rancho Cucamonga and Upland will use traps which kill the rat or rodent but control where, and will be in an accessible area. This means those traps can be checked along with removal of the rat before it rots and the odor becomes unbearable.
Both of these rat extermination practices will result in the current infestation to be removed. For long term rat extermination in Rancho Cucamonga and Upland, CA exclusion of the entry points needs to be performed. This involves using wire mesh, cement, wood, metal and other durable material to prevent the rodents from making entry into the home or structure.
After the removal and exclusion of rodents has been performed it is highly recommended to sanitize the area. These rats and rodents have left their urine and feces everywhere they walked. In attics they ruin the insulation by using it as the nesting area and their personal bathroom. This is not a healthy environment for people to be exposed to. Proper clean-up of this area should be done by a professional company who knows proper safety and techniques for removal.
The attic insulation in normally the most affected material from rodent infestations in Upland and Rancho Cucamonga. The insulation absorbs the urine and feces which is very unsanitary and compresses the insulation reducing its efficiency. In these cases it is recommended to remove the insulation with a pest control insulation company and replace it with new and clean insulation. This has an added benefit of reducing the old rodent smell left by the previous infestation making it much more sanitary and reduces the chance of future infestation.
Rodent Guys Pest Control offers these rodent control services to Rancho Cucamonga and Upland, CA residence and business owners. Rodent Guys specializes in rodent control and clean up throughout much of Southern California. Rodent Guys can be contacted at 909-599-4711 or through their website at http://www.rodentguys.com or http://ratguyspestcontrol.com/rat-removal-and-attic-cleaning-rancho-cucamonga-and-alta-loma/.