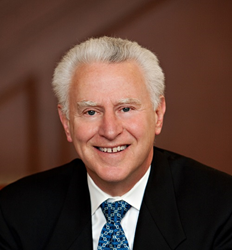 Washington, D.C. (PRWEB) May 06, 2014
During its 2014 International Conference & Exposition held in Washington, D.C., the American Society for Training and Development (ASTD) presented the ASTD Awards to several individuals, recognizing the thought leadership and support of workplace learning and employee development. Dr. Michael Tushman, Faculty Chair for the Program for Leadership Development at Harvard Business School, was awarded with the Society's Lifetime Achievement Award.
Tushman is internationally recognized for his work on the relations between technological change, executive leadership, and organization adaptation, and for his work on innovation streams and organization design.
Other ASTD Award winners include:

Jeanne Meister, founding partner of Future Workplace, LLC, was presented with the Distinguished Contribution Award for influential work related to corporate universities and preparing for the future workplace.
Azim Premji, the CEO of India-based technology company, Wipro Limited, received the Champion of Learning Award. Premji's life-long commitment to education is profound. The foundation that bears his name operates on the principle that education and learning contribute to a just and sustainable society.
Jean Larkin, vice president of the Talent Center of Excellence at Tyco, won the 2013 Dissertation Award. Her dissertation, "Senior Leader Career Management: Implications for Senior Leaders and Organizations," focuses on how organizations can do better when it comes to retaining and leveraging their senior leader talent. She received her doctorate from the University of Pennsylvania.
The ASTD Certification Institute also named two new CPLP Fellows. Darin Hartley, Vice President of Sales at Intrepid Learning Solutions, and Kimo Kippen, Chief Learning Officer for Hilton Worldwide, were recognized for their leadership and support of the professionalization of the learning and development field and the Certified Professional in Learning and Performance (CPLP ®) credential.
About ASTD
ASTD (American Society for Training & Development) is the world's largest professional association dedicated to the training and development field. In more than 100 countries, ASTD's members work in organizations of all sizes, in the private and public sectors, as independent consultants, and as suppliers. Members connect locally in 120 U.S. chapters and with 10 international strategic partners. ASTD started in 1943 and in recent years has widened the profession's focus to align learning and performance to organizational results, and is a sought-after voice on critical public policy issues. For more information, visit http://www.astd.org.