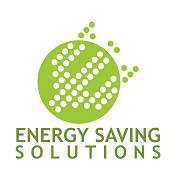 Miami, Florida (PRWEB) April 30, 2014
Energy Saving Solutions USA ("ESS" or the "Company"), the creators of the LED with a lifetime guarantee™, today is proud to announce that through its authorized LED dealer Ken Kerr, the Company has signed Scrambler Marie's Restaurant's Miamisburg, Ohio location for the installation of its guaranteed for life, energy-efficient Forever LED Lights™ within its interior. Post installation, Scrambler Marie's Restaurant owner Joe Pedalino will save roughly 64% on interior lighting costs which equates to a lifetime savings of approximately $107,000.
Originally founded in Toledo, Ohio in 1989, Scrambler Marie's is a family owned breakfast restaurant opened seven days a week. Through the success of their first restaurant, the chain expanded into several cities in Ohio and is expanding nationwide. Joe Pedalino, owner of Scrambler Marie's Miamisburg location, comments on the benefits of using Forever LED Lights, "The restaurant's current lighting electricity and bulb replacement cost is over $3,000 per year. While that might not seem like a lot, when it's reduced to by two thirds, it adds up to significant savings over the long-term. I'm thrilled to have been introduced to this product line and look forward to the Forever LED Lights working for the betterment of my business and the environment."
"We are thrilled that Scrambler Marie's has taken an initiative to reduce their carbon footprint with our exclusive and only FULL LINE of LEDs with a Lifetime Guarantee - the Forever LED Lights. They are setting an excellent example of the easy, cost and energy-savings business owners can achieve by a small investment in lighting. For the surrounding Miamisburg businesses, we encourage all of you to join in the "green business" movement which not only helps the environment but also works to improve business' bottom line," stated Peter Stein of Energy Saving Solutions.
Forever LED Lights™ are the only LEDs on the market offered exclusively through Energy Savings Solutions and its authorized national dealer organization that are protected by a lifetime guarantee exclusively administered by McCusker & Company and backed by Service USA, world class warranty and service providers out of Dallas, Texas.
The Company's Forever Green Savings Program ™, which allows for a conversion to LEDs with no up-front costs and with payments based on a portion of their electrical savings, remains the most convenient, energy- and cost-saving lighting solution for businesses and municipalities in the market today.
About Energy Saving Solutions:
Energy Saving Solutions USA – the creators of the LED with a lifetime guarantee ™ – provides businesses, government agencies, schools and non-profit organizations energy-efficient LED and induction lighting technology that is designed to save money and help reduce the environmental impact by reducing carbon emissions. The Miami, Fla.-based company also offers organizations the Forever Green Savings Program ™ which allows for a conversion to LEDs with no up-front costs; payments are based on a portion of their electrical savings. More information can be found at http://www.EnergySavingIndustry.com.