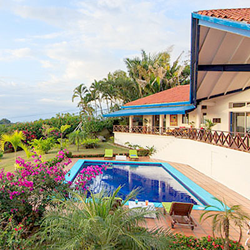 (PRWEB) April 30, 2014
When Trip Advisor speaks… travelers listen. As an authority on traveler opinions, Trip Advisor just released the results of its 4th annual vacation rentals survey. Over 1,300 travelers submitted their opinions to a number of questions, chiefly related to the topic of vacation rentals vs. hotels—one of the first and most fundamental decisions to be made when traveling.
The results reflect a growing trend towards vacation rentals in the group and family travel industry. According to the survey, in 2013 almost half of the participants (49%) have stayed or are planning on staying in a vacation rental home—up from 46% in 2012 and 40% in 2011.
Here are some more of the results of the survey:
Vacation Rental or Hotel?
The participants who took the survey agreed that vacation rentals is an excellent alternative to a hotel stay. Respondents cited the following contributors as those most likely to sway them toward booking a vacation rental over a hotel:

Savings (82 percent)
Last-minute deals (82 percent)
Traveling with a large group (19 percent)
More living space (15 percent)
Booking a trip for one week or longer (11 percent)
Benefits of a Vacation Rental
The survey further showed that travelers are especially pleased with the unique offerings that vacation rentals often provide. Respondents replied they like the following attributes best:

Access to a full kitchen and/or laundry room (31 percent)
More living space (27 percent)
Feels like home (10 percent)
More family-friendly (10 percent)
Low prices (seven percent)
Get it Together
Rental homes and condos tend to cater to families and groups, who cited the above benefits as their biggest motivators. Of those surveyed:

Seventy-five percent indicate they have shared a rental home with family on past trips
Sixty-two percent say they choose to stay in a vacation rental property when they are traveling with family or a large group
When traveling on a family vacation, 89 percent prefer to stay in a vacation rental
The overall results reflect and predict a growing demand in the vacation rental industry. For destinations with burgeoning tourism such as Costa Rica, the trend will be even more pronounced. With its marina, beaches and world-class national park, rental villas in Manuel Antonio like the VP Private Resort are sure to benefit from this trend.