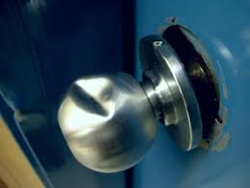 "Three weeks ago the house was broken into and my husband came home to find the back window broken and the front door unlocked,"
Atlanta, GA (PRWEB) May 02, 2014
The home of the Durand family in Austin, Texas was broken into for the second time. "Three weeks ago the house was broken into and my husband came home to find the back window broken and the front door unlocked," said homeowner, Cindy Durand.
"We found the South Austin area has actually seen a big jump in home burglaries so far this year. It's up 49 percent compared to this time last year", reported Austin's KXAN news.
The Durand's installed security cameras for protection after the initial invasion. The burglars returned while they were at home and stole their 2003 Honda Civic Hybrid. They checked the footage on their surveillance camera and were surprised by their findings. "Twice as he looks at our front door to see if anyone is coming he looks right past the camera," Cindy explained.
Video footage from the surveillance camera will aid in identifying the criminal, charging and convicting him for the crime.
Home invasions often occur during the summer months. Below are some tips to help you keep your family and home from being a target:

Install Grade 1 door locks. Grade 1 doorknobs are required to hold up to 300 lbs. of force while Grade 2 door knobs are required to hold up to 150 lbs. and keep them locked at all times.
Invest in security cameras with IR and a solid recording device like a DVR.
Don't leave empty boxes from expensive items like televisions, stereo equipment and other items that burglars might be on the look-out for on the curb.
Use motion detection lights outdoors.
Own a dog. They will alert you to unfamiliar smells and noise since their senses are much keener than yours.
Trim bushes to prevent hiding places.
Bolt down smaller safes so they can't be picked up and carried off,
Security Product Depot is an established online provider of physical security products and security information. They are committed to offering a broad array of the latest technology to help their clients protect their assets and property.