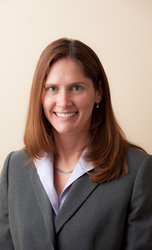 Bedford, NH (PRWEB) April 30, 2014
Kristen Wright, MD, of the Reproductive Science Center of New England (RSC), was recognized by New Hampshire Magazine as a Top Fertility Doctor for the second year in a row. This recognition was based on a 2014 survey of physicians licensed by the New Hampshire Board of Medicine who nominated the colleagues they would most likely recommend to treat their family or friends in each specialty.
Dr. Wright describes her patient care approach, "The journey though infertility can be stressful and confusing. I strive to partner with my patients to provide individualized and compassionate care with a high degree of personal interaction. I want my patients to know that I am with them through every step of this journey."
Dr. Wright sees patients at RSC New England offices in Bedford and Portsmouth, New Hampshire and North Chelmsford, Massachusetts.
Reproductive Science Center (RSC) of New England is a top 10 Fertility Treatment Center with award-winning physicians and Center of Excellence distinctions. RSC provides comprehensive diagnosis, consultation and treatment for infertility, and fertility preservation. RSC New England has 11 offices in Massachusetts, New Hampshire and Rhode Island and is a member of IntegraMed Fertility, the largest national network of infertility treatment providers in the U.S.