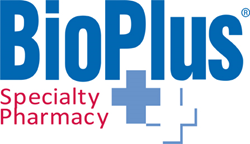 Altamonte Springs, FL (PRWEB) May 01, 2014
BioPlus Specialty Pharmacy (BioPlus), one of the nation's largest specialty pharmacies specializing in hepatitis C, will be involved in educational panels at Armada's 2014 Annual Specialty Pharmacy Summit & Expo. The BioPlus speakers will focus on the changing landscape of hepatitis C treatments and tools for reigning in costs while maintaining excellent patient outcomes.
Armada Health Care founded and continues to host the Annual Specialty Pharmacy Summit & Expo. The 10th annual expo will be held May 5-9, 2014 at the Wynn Hotel in Las Vegas. This expo is the largest annual gathering for the specialty pharmacy industry, with thousands of attendees from pharmacy providers, pharma/biotech manufacturers, and payers attending.
This year, BioPlus, along with co-presenters from the PBM MedImpact Healthcare Systems, will be involved in an educational panel at the expo focused on hepatitis C:

Stephen Vogt, Pharm.D., BioPlus' CEO and President will discuss the importance of adherence for hepatitis C treatment; he will share a case study of how BioPlus managed to deliver hepatitis C medications during Superstorm Sandy, allowing a patient to maintain adherence during a weather emergency.
Elvin Montanez, Pharm.D., BioPlus' Senior Vice President will discuss the innovative technology behind the "how" of BioPlus data collection and what that means for hepatitis C treatment. Information about payer dashboards and interventions will also be discussed.
Kimberly Hicks, Pharm.D., BioPlus' Clinical Pharmacy Specialist will share a retrospective analysis entitled "Retrospective View into the New HCV Therapies" with expo attendees.
"The familiar pharmacy adherence mantra of 'the right drug, in the right dose, at the right time' is just as applicable to prudent use of healthcare dollars as it is to adherence," explains Russell Gay, Chief Strategy Officer for BioPlus. The RxStewart program at BioPlus, which reduces unnecessary drug utilization while maintaining excellent clinical outcomes for BioPlus patients, "provides evidence of cost savings for our health plan and PBM partners to show to their employer group clients. CEOs are demanding proof that their premium dollars are better spent than in the past for high cost specialty medications," he adds.
About BioPlus Specialty Pharmacy
BioPlus Specialty Pharmacy is the first specialty pharmacy to introduce a two hour turnaround from referral to patient acceptance. BioPlus... Where healing begins in 2 hours. Our company celebrates 25 years of excellence in specialty pharmacy, working closely with payers and the pharmaceutical industry, as well as with prescribers to get prompt treatment for patients, and directly supporting our patients nationwide to achieve optimal health outcomes. Our proprietary web tool Tap App, connects prescribers to the pharmacy by bringing the pharmacy chart into the doctor's office with real-time specialty pharmacy information and treatment monitoring.
BioPlus provides a complete range of infusion and specialty services, including for hepatitis C, cancer, bleeding disorders, and other complex, chronic conditions. BioPlus, a privately-held, pharmacist-owned company based in Altamonte Springs, Florida, is accredited by URAC, VIPPS, and the Accreditation Commission for Health Care (ACHC). More information about BioPlus is available at http://www.bioplusrx.com or toll free 1-866-514-8082.
For information: http://www.bioplusrx.com or
Contact: info(at)bioplusrx(dot)com
Phone: 1-888-292-0744