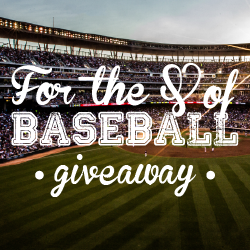 Minneapolis, MN (PRWEB) April 30, 2014
Baseball fans have something to be excited about in Minneapolis this year. Minneapolis Northwest Convention & Visitors Bureau is giving away two nights at a participating Minneapolis Northwest hotel and two tickets to the 2014 MLB All-Star Game, held in Minneapolis, Minnesota at Target Field on July 15.
The Minneapolis Northwest Convention & Visitors Bureau giveaway, titled For the Love of Baseball, kicks off on April 1and will continue through June 20; a winner will be chosen on June 23.
In celebration of the 85th Annual MLB All-Star Game, Minneapolis Northwest wanted to give the opportunity for a lucky baseball fan and a person of their choice to attend this iconic event, an occasion most people won't attend in their lifetime.
"We are thrilled to give someone the chance to experience the All-Star Game at Target Field," said Tim Zunker, Senior Sports & Marketing Manager at Minneapolis Northwest. "We think this giveaway will be a huge hit for those planning to visit the Minneapolis/St. Paul metro. Beyond the game, we hope the winner will experience all of the fun and exciting things there is to do during the summer months in Minnesota."
Participants can only enter the giveaway once on the For the Love of Baseball website, but can earn additional entries by visiting participating locations in the Minneapolis Northwest area. Participants, who visit a participating location, must snap a photo and share the photo on Twitter using the official giveaway hashtag, #allstarmnw. This will allot them additional entries per location visited. The total amount of possible additional entries is 65 (twelve participating locations with five additional entries for each, plus a Minnesota Twins game); a list of participating locations can be found on the giveaway website at http://www.mnwgiveaway.com.
About the company: Minneapolis Northwest is a destination marketing organization that represents three cities in the northwest suburbs of Minneapolis, including Brooklyn Center, Brooklyn Park and Maple Grove. The bureau offers complimentary services to assist planners, tour operators and sporting event planners, all while encouraging them to utilize the lodging and venues within its member cities. Minneapolis Northwest is located minutes from downtown Minneapolis which makes for a convenient and easy drive in and out of the city if desired. Whether visiting for a sporting event, a shopping spree or a corporate meeting, there is a lot to be discovered during a stay in the Minneapolis Northwest area. For more information, please visit http://www.minneapolisnorthwest.com.