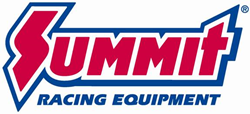 Tallmadge, OH (PRWEB) May 07, 2014
Almost anyone can touch up or completely change their vehicle interior's color with Colorbond refinishing products from Summit Racing. Since Colorbond is an OEM supplier and its products are factory-certified for use on new cars, color changes can be done on late model vehicle interiors without voiding the factory warranty.
Leather, Plastic and Vinyl Refinisher
Dash panels, seats, instrument panels, steering wheels, airbag covers, convertible tops, mirrors—these are just some of the items that can be refinished with Colorbond. The Refinisher penetrates the surface of leather, vinyl, ABS, PVC, polycarbonate, polyurethane, Lexan, thermal plastic urethane, metal, and (TPO) polypropylene, forming a molecular bond that restores or changes the color permanently. Colorbond Refinisher dries to the touch in 45 seconds, and bonds within 10 minutes.
Colorbond Refinisher is UV stable, will not crack, flake, or peel, and does not cover up or distort any surface graining. Summit Racing has 46 OEM-spec colors to choose from, plus eight Tuner Stylin' colors like Bombastic Blue, Envy Green, and Midas Gold that are ideal for customs and tuner cars.
Carpet Refinisher
Colorbond Carpet Color Refinisher is the easy way to restore soiled and worn carpet. Not a dye that wears quickly, Carpet Refinisher has a proprietary formula that molecularly bonds the color to carpeting, dries in minutes, and leaves a soft finish. Choose from five standard colors and four vibrant Tuner Stylin' colors.
Summit Racing also carries Colorbond Prep Cleaner and Paint Adhesion Promoter to prepare flexible surfaces for refinishing, plus Dash Clear Permanent Protectant.
See all Colorbond Products at Summit Racing.
Summit Racing Equipment
http://www.SummitRacing.com
1-800-230-3030