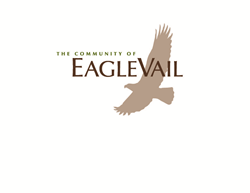 "EagleVail Golf Club offers one of the best golf experiences in Colorado," said local golfer David Campbell. "Incredible views, relaxed atmosphere (for Vail) - it's my favorite course."
Vail, CO (PRWEB) May 01, 2014
The EagleVail Golf Club will open its award winning PGA golf course for regular season play on Saturday, May 3, 2014. The first 10 of the 18 holes will open on the Devlin/Von Hagge designed course, one of the most affordable golfing opportunities in the Vail Valley with value season rates of $40-$79 per person per round available through June 13, 2014.
"EagleVail is definitely ready for the 2014 season," stated Director of Golf Ben Welsh. "The first 10 holes are ready thanks to the hard work of our maintenance staff, despite the weather of late. The snow actually makes the views from the course incredibly beautiful this time of year."
Peak Season (June 14 – September 14) rates at the EagleVail Golf Club are flat to 2013 at $50 - $99 per person per round and includes golf cart. The Club will offer 10-round punchcards for $450 for Value Season, and $650-$750 for regular season. Season passes for the course are also available starting May 1 for $1,299. Golfers can book their tee times online at http://www.eaglevailgolfclub.com.
EagleVail Golf Club is offering a new Junior Golf program to youths ages six to 17 years through First Tee of Eagle County. These four-day golf camps will take place June 9-12, July 7-10 and August 4-7 from 9 a.m. to noon Monday-Thursday for $129 per child. Each day instruction will cover different aspects of the game including Putting, Chipping, Irons, Woods, Rules and Etiquette and on-course play. Register online at http://www.thefirstteeofeaglecounty.com.
Private golf lessons are also available with the EagleVail Golf Club's PGA certified golf professionals on a first-come, first-serve basis and by appointment only. Please call 970-949-5267 for more information or to book a lesson.
The EagleVail Golf Club also opened its driving range to the public, and its short game areas are maintained daily to ensure playing conditions are exceptional. It is comprised of multiple targets, both artificial and natural grass teeing areas, chipping green, and expansive putting green.
The EagleVail Golf Club's clubhouse restaurant, Whiskey Hill Golf Grill, will also open on Saturday, May 3 and offers breakfast, lunch and dinner. It will be open 7:00 a.m. to 8:00 p.m. seven days per week.
EagleVail Golf Club – Live, Play, Relax, Enjoy. For more information, visit http://www.eaglevailgolfclub.com or call (970) 949-5267.
# # #