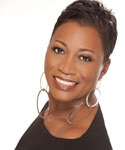 Nicci is a fabulous instructor, she brings years of hands on experience to the classroom to share with her students. I highly recommend The Academy of Home Staging and Nicci to anyone that wants to begin a career in this fast growing field.
Los Angeles, CA (PRWEB) April 30, 2014
The Academy of Home Staging is announcing an additional summer class to be held in Washington, D.C., the week of August 8th.
The class will be taught by Nicci Parrish. Nicci is the founder and owner of Impress Me! Home Staging, LLC. A premier home staging and redesign company in the Washington, DC metro area. Nicci brings over 15 years of staging experience to her classes. Nicci also holds a Master of Science in Instructional Design, Development and Evaluation from Syracuse University.
Nicci is a member of Real Estate Staging Association (RESA) and has been featured in numerous print and online publications including the Washington Times Home Guide, Baltimore Home Improvement magazine, and the Washington Post.
This is the perfect time to train and start your own Home Staging business. The real estate market showed great return in 2013 and it is projected to continue to grow in 2014. In 2007 only 5% of houses on the market were professionally staged, according to NAR (National Association of Realtors); 25% of all homes on the market in 2012 were professionally staged.
Call today to register for The Academy of Home Staging, certification training class in Washington, D.C. area the week of August 8th. All classes from The Academy of Home Staging are limited to 8 students to provide one on one guidance and mentoring as needed.
Interested students should call 1-800-574-5576 today to register and secure their seat in our limited enrollment classes and realize these fantastic savings!
ABOUT THE ACADEMY OF HOME STAGING: The Academy of Home Staging was founded by Kim Kapellusch in 2005 in the Los Angeles area, and has quickly become the Industries' premier Home Staging and Redesign Certification Training Program. Today The Academy operates in California; Dallas, TX; New York City, NY; Seattle, WA; Tampa Bay Area, FL; and Washington, DC. In addition to its leading classroom certification classes The Academy offers a full CD based course, ongoing education and one-on-one business counseling.
For more information call 1.800.574.5576 or visit http://www.TheAcademyOfHomeStaging.com.