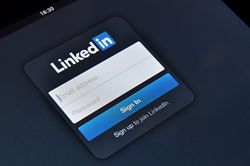 LinkedIn is the perfect place for lead generation for small businesses.
(PRWEB) May 02, 2014
GetUWired, a powerhouse in marketing automation and Internet marketing, recently published an informative blog, "3 Steps to Lead Generation with LinkedIn," on its website, http://www.GetUWired.us. The blog highlights information from an article from the Infusionsoft Big Ideas Blog, "3 Steps to Leverage LinkedIn for Building Relationships and Generating Leads."
LinkedIn is a powerhouse among social media, and it is the perfect avenue for businesses to build new relationships and generate leads. In the article, author Lindsay Bayuk lists three steps to building relationships the right way with LinkedIn.
Step 1: Build a Great Profile
The small business owner and her brand are intertwined in every way, especially in the public eye. When a business owner builds a transparent and comprehensive LinkedIn profile, it builds trust in customers and potential leads. People like to know who they're doing business with, and LinkedIn allows a platform for that which is more transparent than ever before. The "About Us" page on a website is one of the most visited pages, and a good LinkedIn profile is like an "About Us" page on steroids.
Step 2: Connect, Connect, Connect
Business owners are constantly making new connections at events, networking opportunities and though business activities. Eliminate personal follow-up failure by connecting on LinkedIn. Just as "friending" a new acquaintance on Facebook is today's version of "taking the relationship to the next level," connecting to someone on LinkedIn is the next logical step in a growing business relationship.
However ...
Beware of linking with strangers. Many people try to do this as a way to inflate their reputations by looking like they have thousands of "adoring fans." This is a bad idea, because when a legitimate connections asks to be introduced to non-legitimate contacts, the lie is exposed. And that's not good for any business' reputation.
Step 3: Pursue the Right Connections
Use LinkedIn's advanced search feature to sort through contacts' connections for other people that to connect to. It is possible to sort by industry, relationship level, seniority, and more. The search feature is a great way to target messages to exactly the right people.
See the full Infusionsoft article at http://bigideasblog.infusionsoft.com/linkedin-emarketing.
Read the full GetUWired blog here.
About GetUWired
GetUWired is an Internet marketing firm located in scenic Dahlonega, Ga., that specializes in generating top-quality leads for its clients. To learn more, call GetUWired at 877-236-9094 or visit http://www.GetUWired.us.