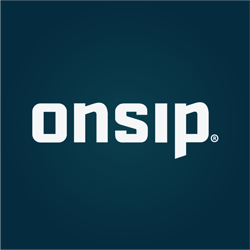 The Channel will benefit from this solution's lowering the barrier to entry to WebRTC application development. We've had companies inquire into how they can white label our WebRTC offerings, and this is a big step in that direction.
New York, NY (PRWEB) May 01, 2014
Business communications provider OnSIP today announced its new offering, The OnSIP Network, a geographically scaled (patented) signaling Platform as a Service (PaaS). The OnSIP Network enables developers to quickly and easily build enterprise-grade Web Real-Time Communications (WebRTC) applications.
Leveraging The OnSIP Network, companies can integrate WebRTC in new and existing offerings without having to develop and manage their own signaling platform, leading to faster times to market and ongoing infrastructure cost savings. Using a simple, open sourced API SIP.js, developers can easily access The OnSIP Network in their applications.
At this time, The OnSIP Network offering is free of charge. Later in 2014, the company plans to roll out a pay-as-you-go pricing model for voice and video calling, user registrations, and messages on The OnSIP Network. However, a freemium offering will remain available to developers, and SIP.js will remain a fully supported, open source project.
For more information regarding The OnSIP Network, click here.
"The OnSIP Network locates and negotiates communications between WebRTC application peers, solving a similar problem that the Public Switched Telephone Network once did for telephones," said Andy Ogg, OnSIP Director of Channel.
"With WebRTC on the rise, the Channel will benefit from this solution's lowering the barrier to entry to WebRTC application development," continued Ogg. "We've had numerous companies inquire into how they can piggyback on our network or white label our WebRTC offerings, and this is a big step in that direction."
The OnSIP Network supports any SIP endpoint, including those utilizing WebRTC, and supports all transports: UDP, TCP, TLS, WebSocket, and WebSocket Secure.
General Devices, an OnSIP Network customer, utilizes the platform for e-Bridge Mobile, a pioneering mobile telemedicine system that allows EMS professionals to place secure (HIPAA compliant) video-consult calls with physicians during medical emergencies, ensuring the best patient care possible, in the home, ambulance and upon arrival at the hospital.
"As a mobile, wireless and cost-effective solution, our engineers selected SIP video for standards compliance and compatibility," said Curt Bashford, President/CEO of General Devices. "After doing our research, we chose OnSIP as our hosted SIP provider partner for this mission critical solution."
"We are very pleased with our relationship with OnSIP," added Bashford. "From a business perspective, they were able to work with us on our unique business model, and from the technical side, we've experienced excellent support."
WebRTC, an open sourced project originally started by Google, allows for plugin-free, peer-to-peer audio, video, and data transfer in the browser. As more businesses unlock the potential of WebRTC, the need for a reliable and scalable signaling PaaS provider has reached critical mass.
"While WebRTC defines a set of protocols that handle flow of real-time communications between browser peers, it does not define a signaling protocol to help browser peers locate others and initiate communications," said John Riordan, OnSIP CTO. "Session Initiation Protocol (SIP), is a time-tested open standard, but building a network to route signaling over the Internet still requires significant investment in infrastructure and expertise."
"Our service helps solve that issue by handling the heavy lifting of a signaling network and offering SIP.js, an open source JavaScript SIP stack, to access it," continued Riordan. "Leveraging these, both the developer community and businesses building with WebRTC will benefit from faster and more affordable product development and maintenance."
As part of the development for The OnSIP Network, OnSIP has been awarded a patent entitled "System and Method for Geographic SIP Scaling," U.S. Patent Number 8,650,243, issued on February 11, 2014.
About OnSIP
Now supporting over 25,000 customers, OnSIP is a leading provider of real-time communications services to businesses. The OnSIP Network offers a reliable and scalable signaling Platform as a Service for companies to rapidly and affordably develop WebRTC applications. Developers benefit from simple and intuitive APIs, including open sourced SIP.js, to easily add signaling to their real-time communications applications without the burden of building their own stack. For more information, visit http://www.onsip.com/webrtc-sip-network.
About General Devices
General Devices, a New Jersey based company, develops and markets medical devices and software solutions for connecting public safety and out-of-hospital healthcare providers with clinicians in the hospital and beyond. With products for mobile telemedicine, secure messaging, emergency communications, and data transmission, General Devices' solutions help care providers from emergency medical services, hospitals and other clinical settings better communicate as a mobile integrated healthcare delivery system, to improve patient care and reduce costs. For more information, visit http://www.general-devices.com.