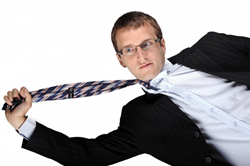 For a while, we did not even rank for the keyword 'Tiecoon'. That's us. That sort of reckless abuse of power should scare everyone.
Los Angeles, CA (PRWEB) May 05, 2014
The Tiecoon.com webspam team conducted extensive research and concluded that US search engines recently released new algorithms that demerited Tiecoon and its subsidiaries. Through contact with these search companies, it became apparent that the companies did not conduct due diligence, de-weight spam links, or use manual observation in Tiecoon's demeriting. According to Tiecoon's webspam team, unnatural links were the sole barometer the new algorithms used in demeriting the tie website. These links come mostly from modern day link farms, and computer generated bots.
As many web folks know, these gigantic spam sites siphon off websites, duplicate content automatically, generate links, and generally make a mess of a website in attempt to direct traffic or link weight elsewhere. These affect almost all websites, but in many cases starting May 16, 2013 it seems the large search companies has chosen to use them to lower or eliminate search ranking of many sites.
The men's tie retailer and wholesaler emerged victorious in April, with the action being revoked. Tiecoon.com has committed to keeping the men's tie marketing coming hard, regardless of any obstacles in their way. Tiecoon.com has ran a variety of sales on ties, bowties, and extra long ties the past few months. The neckwear wholesaler is also anticipating new inventory of over 500 new styles of ties in May 2014.
"We share zero information with any search engine company, and it will always remain that way. In my opinion, the information being compiled on the web is staggering and should be navigated cautiously," says Jesse Pederson of Tiecoon. "For a while, we did not even rank for the keyword 'Tiecoon'. That's us."