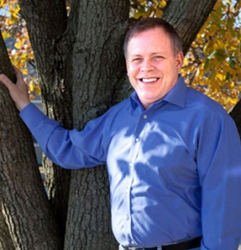 We are happy to be in Sterling, VA and we here for you!
Sterling, VA (PRWEB) May 28, 2014
The Sterling Dental Center is a name you might be familiar with if you have been in the area for a while. They have become a leader in the dental and dental implant market and are a very good choice when it comes to any kind of dental work you need to complete. Now the Sterling Dental Center is very excited to announce that they are now under new management.
New management does mean some things will be changing and improving at the Sterling Dental Center, but the staff and dentists want everyone to be aware that the quality of treatment patients have come to expect is not going to change. New management is absolutely a blessing for many dentists offices and the Sterling Dental Center is very hopeful that this will bring nothing but improvements and good changes to the office.
The new management team at Sterling Dental Center is working hard to continue satisfying patients and customers by constantly working to improve the service and experience. This is a big deal and will really help set Sterling Dental Center apart from other dental groups in the area, so whether patients are unhappy with a current dentist or simply haven't been keeping up with routine visits, this is a great time to get started. The new management is open for feedback and is ready and willing to do anything and everything to make sure Sterling Dental Center remains as one of the top dental groups in the area, so now is a great opportunity to finally have that dentist one has always wished for.
Dental care is not something that should be neglected, and now is without a doubt the perfect time to get back into the swing of it. Contact the Sterling Dental Center now to get started, they'll be more than happy to help with insurance billing, scheduling, and any other concerns people might have. The new Sterling Dental Center management is all about keeping patients satisfied and happy.
For more information:
Sterling Dental Center
21155 Whitfield Pl Suite 104
Sterling , VA 20165
703-433-0234