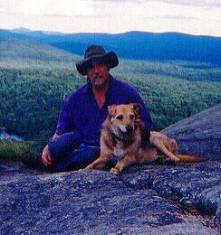 It's important that every interaction, even just a curious 'look-see,' be a positive and productive experience. When people have a good sense of how you can help, they can climb aboard with confidence.
(PRWEB) April 30, 2014
When Tim Emerson of Kwan Yin Healing first put together his signature Kwan Yin Journey program, he was answering a need of his past clients. How could the energy work they were getting be understood and experienced more comprehensively? The result was a thorough set of tools, from physical through emotion, thought, and spiritual approaches, to help people rapidly find their life path and move forward quickly.
That program grew to 11 weeks, and with the growth of content, its price. "People were happy with that, but others were saving up for it. I wanted to do more to help people get the help they needed," explains Emerson.
A Home Study Version was one step. "Since we use recordings of past seminars, I do the energy work with people, and they can do most of the rest of the program on their own," notes Emerson. "That cuts costs significantly." Even with what became a 40% drop, though, it was still a barrier for some clients.
"That's when I got the idea to split it into three parts," shares Emerson. Clients can invest in just the first part, get a little energy work, and the orientation and physical modules. "That's beneficial right there," says Emerson. "From there, they can put to use what they've already learned, or they can go on to the second part, whether immediately or at a later date."
Emerson is also planning further programs to release later in 2014, notably an inexpensive guide to "Getting Unstuck: Heal Your Life."
"Even if someone is flat broke, though," explains Emerson, "or needs time to try things out, see whether they resonate, there are programs available immediately at no cost at all."
The Kwan Yin Healing website lists seven of these, all 60-minute recordings:

Living Abundance (and why this isn't simply money)
Emotional Challenges and Fear
Stress, Overwhelm and Uncertainty
Finding Peace, Spiritual Growth, and Living this daily in the "Real World"
Getting Unstuck and Manifesting your Dreams and Desires
If Healing isn't Magic, Where do I get the Miracle? The Kwan Yin Path
Twenty Truths
Anyone can register for immediate access of these at http://www.kwanyinhealing.com/six-days.php.
Kwan Yin Healing was founded in January, 2012, to accommodate Emerson's growing healing clientele. His approach of setting out practical, systematic processes quickly earned him a loyal following, and saw the creation of his signature Kwan Yin Journey program, an 11 week comprehensive road-map to greater peace and progress on life's path. A similar program, the Healing Journey, is in the works for 2014. More information is available at http://kwanyinhealing.com.
Emerson is a member of the North American Evolutionary Business Council and the Holistic Chamber of Commerce. His book and video series, "Getting Unstuck: Heal your Life, Live your Dreams," is also slated for release later in 2014.
"It's important that every interaction with Kwan Yin Healing, even just a curious 'look-see,' be a positive and productive experience," explains Emerson. "When people have a good sense of how you can help, and get a good taste of what that's like, then those who need the work can climb aboard with confidence. It's about openness and truly being of service."