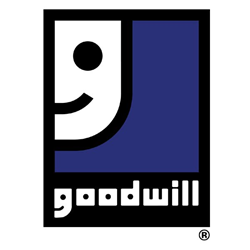 Goodwill builds relationships with local employers to help them understand the benefits of hiring older workers.
Rockville, MD (PRWEB) May 01, 2014
Every year since 1963, the month of May has been set aside to honor our country's seniors. This Older Americans Month, Goodwill encourages everyone to recognize America's seniors and their contributions to our communities.
For decades, Presidents have issued proclamations to commemorate Older Americans Month, asking that we pay tribute to this valuable population. Goodwill knows that older workers are assets to the workplace and have the experience and skills to be valuable employees, but they are often overlooked for job opportunities because of their age. Some seniors want or need to work past their retirement years to further build their economic stability.
Goodwill helps older workers through the senior community service employment program (SCSEP), which helps seniors build their work skills and receive paid on-the-job training at government agencies, nonprofit organizations and hospitals. When they come to Goodwill, job coaches work with them on needs assessments, individual employment plans, basic computer skills classes, and job readiness classes. The Goodwill SCSEP program has helped more than 7,410 seniors in local communities since 2006.
"Goodwill builds relationships with local employers to help them understand the benefits of hiring older workers," said Jim Gibbons, president and CEO of Goodwill Industries International. "When you donate to Goodwill, the revenues fund job training programs and community services, including those that help older Americans find jobs."
Goodwill helps people of all ages and stages of life to find fulfillment through the power of work, and seniors are no exception. Last year, Goodwill provided job training or community services including financial education and mentoring to more than 9 million people throughout the United States and Canada. To learn more about Goodwill's services for older workers, visit http://www.goodwill.org.
About Goodwill Industries International
Goodwill Industries International is a network of 165 community-based agencies in the United States and Canada, with a presence in 14 other countries. Goodwill is one of America's top 25 most inspiring companies (Forbes 2013). Goodwill agencies are innovative and sustainable social enterprises that fund job training programs, employment placement services and other community-based programs by selling donated clothing and household items in more than 2,700 stores and online at shopgoodwill.com®. Local Goodwill agencies also build revenue and create jobs by contracting with businesses and government to provide a wide range of commercial services, including packaging and assembly, food service preparation, and document imaging and shredding. Last year, more than 9 million people in the United States and Canada benefited from Goodwill's career services. Goodwill channels 82 percent of its revenue directly into its programs and services. Visit Goodwill online at http://www.goodwill.org, Facebook.com/goodwillintl and Twitter.com/goodwillintl.
Contact:
Charlene Sarmiento
Goodwill Industries International
Office (240) 333-5590
Cell (240) 620-7703
charlene.sarmiento(at)goodwill(dot)org