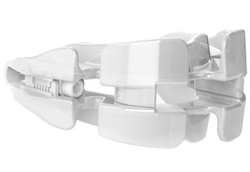 New York, NY (PRWEB) April 30, 2014
Every month, thousands of users of the VitalSleep anti-snoring mouthpiece are helped. They are achieving better quality sleep and experiencing a reduction in their snoring.
K. Kilpatrick of Buena Vista California shared the below snoring mouthpiece review of how it has helped her husband stop snoring.
"I have to admit I was extremely skeptical about your product and I still don't completely understand how it could possibly stop snoring. That being said, THANK YOU! We just received it a few days ago and I have had two straight nights of listening to my husband fall asleep without the sound of thunder in my ear! So far, so good. Thank you!"
VItalSleep can also help overweight snorers as express by D. Lavelle of Tacoma, WA.
"I'm constantly kicking myself in the rear for not trying these years ago! I'm a big boy, 420lbs. Nothing will stop my ultra loud snoring, but these drop it to about half an air raid sirens decibel rating, which is mighty pleasant! Also, they are incredibly comfortable and allow lots of airflow through the mouth making them too easy to wear. Thank you for making such a fine product! I'll be passing along the good word and getting more when I lose them, 100% chance given my current eye glasses record, or finally chew through them!"
As an FDA cleared device, VitalSleep gently moves the user's lower jaw forward to open their airway and reduce the turbulent noise caused by a restricted passageway of air into the lungs.
Dawn M. of Utah sent us this review of how snoring was affecting her marriage and the wonderful results she achieved by using VitalSleep.
"I am a 46 years old. My snoring began about 15 years ago and I remember nights when it was so loud that my husband and children could not sleep and had to head downstairs for any relief. As the years have gone by, it has become more and more burdensome for my husband, and he began sleeping in another bedroom of our home. This became a terrible strain on our marriage. We began to argue more and stopped speaking to each other about our day before going to bed because there wasn't time in our schedules. Since VitalSleep, that has changed. My snoring has stopped and my husband has moved back into our bedroom. We are able to connect again and neither of us feels abandoned."
It is important that you and your loved ones obtain quality sleep. Learn more about VitalSleep at http://www.vitalsleep.com.