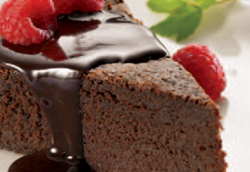 Leelanau Peninsula, MI (PRWEB) April 30, 2014
The Leelanau Peninsula Wine Trail' s annual Spring Sip and Savor event takes place this weekend, May 3 and 4, 2014. As vineyards wake to the long-awaited sun and warmth of May, first-time visitors and seasoned guests, alike, enjoy a truly memorable experience along the trail. Attendees indulge in flavors with featured food and wine pairings at 22 participating wineries along the trail.
This year's menu includes:
Bel Lago: 2011 Chardonnay with Carlson's Smoked Fish Pate served on fresh baguette rounds, garnished with capers or dill.
Black Star Farms: tortilla soup with Black Star Farms raised turkey, crème fresh and cheddar cheese paired with special wine lemonade.
Blustone Vineyards: classic Cuban pork by Georgina's paired with Blustone's gold-medal Pinot Grigio.
Boathouse Vineyards: sweet and sour meatballs paired with 2011 Dry Riesling.
Brengman Brothers: spinach dip and Medium Dry Riesling.
Chateau de Leelanau: Sr Pete's Pulled Pork Tacos paired with World Famous Cherry Wine Sangria.
Chateau Fontaine: green chili chicken enchilada paired with 2012 Woodland White (Auxerrois).
Cherry Republic: cherry bread pudding fondue served with cherry wine and cherry apple ciders.
Ciccone Vineyard & Winery: chili with 2011 Cabernet Franc.
Forty-Five North: Bay Bread crostini with garlic fromage blanc from Leelanau Cheese Company topped with roasted ramps paired with Pinot Gris and 2011 Semi-dry Riesling.
Gill's Pier: Just Unleashed red wine with flourless dark chocolate cake topped with dark chocolate ganache with raspberry preserves on top from Morsels of Traverse City.
Good Harbor Vineyards: corn chowder and Chardonnay.
Good Neighbor Vineyards: chicken bacon seven salad on roll or chips paired with Gewürztraminer.
Laurentide Winery: Arroz Guacho paired with Double Gold 2012 Chardonnay.
Leelanau Wine Cellars: chicken corn chowder with 2012 Baco Noir Rose'.
L. Mawby: spicy shredded pork carnitas with black beans and corn by Xylo Bistro Cafe paired with L. Mawby Blanc de Noir.
Shady Lane Cellars: Thai red curry coconut soup topped with peanuts and cilantro paired with 2012 Dry Riesling.
Silver Leaf Vineyards: pulled pork sandwiches and your choice of Fling, Playa Blanca or Riesling.
Verterra Winery: pork taquito with melted cheddar cheese and gazpacho salsa paired with 2011 Pinot Grigio.
Willow Vineyard: strawberry chocolate salad paired with Pretty in Pink Rose.
For added excitement, attendees are encouraged to join the wildly popular Sip O' de Mayo Hat Contest with a chance to win one of the prizes that many of the wineries are offering in addition to the fabulous Best of Show prize of two nights lodging at The Homestead (non-peak and subject to availability) and two tickets to any weekend trail event along the Leelanau Peninsula Wine Trail or the Traverse City Wine & Art Festival. Also, one person will be drawn at random from all those who voted. That lucky person wins two tickets to any weekend trail event along the Leelanau Peninsula Wine Trail or the Traverse City Wine & Art Festival!
Additional hat contests at individual wineries include:
Bel Lago: Best use of Cork, Prize: Gift Basket of Bel Lago Gear
Chateau Fontaine: Best Kentucky Derby Hat, Prize: gift certificate
Ciccone Vineyard & Winery: Sweetest hat, Prize: a bottle of newly released Tre Rossi, a semi-sweet red wine
Forty Five North: Best Hat, Prize: $25 gift certificate
Good Neighbor Organic: Best Organic Hat, Prize: Wine
Laurentide Winery: Best Vintage Hat, Prize: wine poster of your choice
L. Mawby: The Whitest Black Hat, Prize: gift certificates to be redeemed on next visit
Silver Leaf Winery: Best Silver Leaf Wine Hats, Prize: Wine Slush Party Mixes and Most Wined Hats, Prize Wine Slush Singles
Willow Vineyard: Best Jungle Theme Hat
Tickets to the event are $35 per person and include food and wine pairings at 22 participating wineries and a souvenir wine glass. In addition, $5 for each tickets gets donated to the Bruce Simpson Winemakers Scholarship. Attendees enjoy a self-guided tour on Saturday from 11:00 to 6:00 pm and Sunday from noon to 5:00 pm.
For tickets and more information, visit http://www.lpwines.com/spring.
The Leelanau Peninsula Vintners Association (LPVA) is a member-driven, winery association founded in 1998. The mission of the LPVA is to help spread the word about all the good things happening along the Leelanau Peninsula Wine Trail. The region's cool-climate wines pair well with food and have been winning an increasing number of national and international awards each and every year. The Leelanau Peninsula Wine Trail offers world-class wine touring experiences that are garnering national attention.