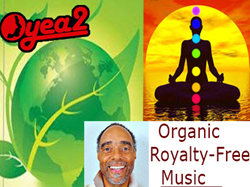 "Music is an art form that collects memorabilia as it moves forward in time. Oh Yea Music is my Organic Music." -- Gerald Woodson
Charlotte, NC (PRWEB) April 30, 2014
Oh Yea Music (BMI) adds to its network of media distributors with the activation of Oh Yeah Music at YouLicense.com's audio media platform. YouLicense makes music license and copyright trade a simpler and more direct, secure process. Incremental growth over time is the only legitimate success path for innovative entrepreneurs and the progress is step-by-step on a daily basis. YouLicense certainly understands this fact.
The geometer moths (Geometridae or inchworm larvae) are a family of the order Lepidoptera. A very large family, it has around 35,000 species of moths described, and over 1400 species from six subclasses indigenous to North America alone. With such large numbers, establishing a unique persona is a king-sized task. Likewise, OYea 2 is an inchworm, preparing its cocoon for the molting period which will further train its sights on the flight to its highest potential.
In this Information Age, market noise is the greatest challenge to acquiring an audience. "Publicizing significant solutions, placing a unique product in the path of the solution seekers, and polarizing that market to the product's value is a juice that's well worth the squeeze. What we live is what we learn. Get busy living and you'll learn something new each day. OYea 2 lets our mission be our purpose." –Gerald Woodson, OYea 2's Director of Business Development.
Current business ingenuity is spawned by the need for individuals to be able to create a stampede that at one time could only be accomplished by a team of strategic minded players. What can companies like Nimble and FanBridge do for you that you cannot do for yourself? If you're asking, "Who are Nimble and Fanbridge?", then you make my point. Networking is the 'opportunity cost mindset transition" that drives the savvy business owner forward.
Drop in and have a look around. More valuable info can be found at http://oyea2.org .
About OYEA 2 Enterprises, LLC:
The mission of Oyea 2 Enterprises, LLC is to provide quality information on the pursuit of health, wealth, and happiness for raising self-awareness worldwide.
The vision is to express the mission through the distribution of information products (literature, music, and video) and related services. Oyea 2 Enterprises, LLC began its service to the Charlotte, NC community in 1984 as Oh Yea Music (BMI), a recording studio for solo musicians. Through the years, the mission has mushroomed to include composition, audio post–production, and video production. Since 1995, Woodson has engaged in self-disciplinary study of customer service and technical support. In the growing internet marketing space, transformations continue and the demands for ongoing education push the envelope more each year. For the last 21 months, Oh Yeah Music has been focused on expanding its marketing efforts online. Consolidating its music, video, research, and writing expertise into one business entity, Oyea 2 Enterprises, LLC is the unified product engine.