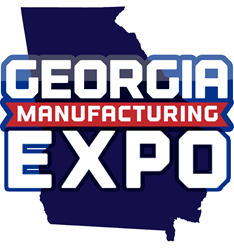 The jobs are there. We just don't have the talent to fill them all.
Atlanta, GA (PRWEB) May 01, 2014
Surveys and reports over the last few years point to a common concern for the manufacturing industry - an interest for a career in manufacturing is steadily decreasing. The Georgia Manufacturing Expo (GME) believes the lack of interest is directly related to the perception of manufacturing, and the organization is taking steps to change that image.
With influential partnerships with K-12 schools, technical schools, and trade organizations, GME is combatting the talent pipeline issue by fostering relationships to access young talent. A survey conducted at a Barrow County, Georgia high school found that only 8% of students would consider a career in the manufacturing industry. The survey revealed that schools are encouraging it, but other studies show that the same encouragement is not largely received from parents and families.
The 2012 Public Perception Report, "Leadership wanted, U.S. public opinions on manufacturing," conducted by Deloitte for the Manufacturing Institute, found that the historic perception of manufacturing jobs has carried over into the modern industry. Many Americans still view the manufacturing industry as unstable and are not confident in its future. This perception makes them wary of encouraging students to pursue a career within the manufacturing industry.
Jason Moss, founder of GME, said "We've got to change the perception of the industry. I believe if we change the way people think about the manufacturing industry, it will help us tackle the talent pipeline issue." Moss is doing his part by organizing plant tours, creating the Georgia Manufacturing Awards, and hosting other events that shine a positive light on the manufacturing industry. His biggest event, the second annual Georgia Manufacturing Expo at the Gwinnett Center June 13-14, will bring all of his efforts together.
The Expo, which is free to the public with registration, will be held during what Governor Nathan Deal has proclaimed as "Buy From Georgia Month." Moss wrote the proclamation which was signed in late January by Governor Deal. The proclamation is a step in a positive direction for the image of manufacturing, and for gaining government support for the industry. The 2012 Public Perception Report found that "nearly two-thirds of Americans feel that government leadership in the U.S. is generally not helping create a competitive advantage for U.S. manufacturers relative to all other countries."
Moss is also introducing the public and industry insiders to programs like 12 for Life, sponsored by Southwire, a company founded and headquartered in Carroll County, Georgia. 12 for Life encourages high school students to graduate by providing classroom instruction, employment opportunities, on-the-job training, mentoring, and much more. GME hosted a tour of the Southwire manufacturing facility in early April. Programs like these are taking a direct approach on solving the industry's needs for talent. According to the National Association of Manufacturers (NAM) the amount of workers with less than a high school diploma saw a 4% drop from 2000 to 2012; and this trend is expected to continue.
"The jobs are there," said Moss. "We just don't have the talent to fill them all."
And results from GME's survey of high school students show that almost half of them don't view manufacturing jobs as dangerous low-wage work. Of the students surveyed, 48% agree that manufacturing jobs are clean, safe, and lucrative, with 8% strongly in agreement. Manufacturing employees receive higher wages and more benefits than most working Americans. These facts and statistics would seem promising for finding good talent, yet there is still an ongoing lack of interested workers for the manufacturing industry.
Although the 2012 Public Perception Report concluded that many Americans believe that a strong manufacturing industry is essential to a strong economy, there seems to be a lack of faith in what used to be known as factory work. But GME is working to prove that the manufacturing industry is more than just working in an assembly line. The manufacturing industry crosses paths with technology, clean energy, organic products, and so much more. The 2014 Georgia Manufacturing Expo will showcase the diversity of the industry and the wide array of careers available in and related to manufacturing. For companies within the industry, the upcoming Expo should serve as an opportunity to help change the perception of manufacturing to potential talent and inspire future generations.
For more information on the upcoming EXPO, to register, and to find out about other GME programs or events, visit http://www.GeorgiaManufacturingExpo.com.