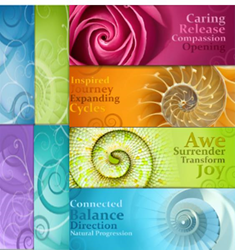 It's Time... Get Online
Philadelphia, PA (PRWEB) May 02, 2014
"We're bombarded every day with products and services that will enhance our business and personal lives. Yet, trying to schedule even an online sales demo or coordinating schedules of key players to learn about our options, can be a nightmare," says Patty Burgess, Founder and President of Possibility of Teaching Transitions, an online hospice volunteer and staff training company. Even if the product or service delivers on their promises, getting to the key players in a way that is easy, comfortable and doesn't waste time on information overload, can be challenging.
Enter personalized, automated demonstration software.
Where there are several different decisions-makers within an organization, and each has separate interests and needs, automated demo software can deliver, in a personalized way, just what each decision-maker wants to see, but doesn't bog them down with unnecessary "blah, blah, blah"....
Teaching Transitions identifies decision makers for their training as the Volunteer Manager and the CEO or Director. They may also engage the Staff Education Coordinator or Marketing Director for their Family Caregiver Training which identifies and attracts early referrals for their hospice clients. The demo software offers an array of features or benefits, and the prospect gets to select from a menu what is most important to them. Once selected, only the demo videos requested will be cued up--and time and sanity are forever saved.
As part of the new demo software, there are additional options to find out more about the video-based, online hospice volunteer training, staff and family caregiver training. The system can attach PDF and other supporting documents, offering more product detail. There are "call to action" buttons allowing a prospect to be directed where they want, when they want--not where a salesman might usually take them. A free 24 Hour Training Pass can be requested, and the all-important "Contact Me" button is there for immediate connection.
"We are pretty excited about the flexibility and how potential customers can get to know us on their terms," stated Burgess. "As an online training company, we automate the repetitive parts of training, and create a professional, inspiring and engaging experience. So, it only made sense that we would automate the sales process, and create a comfortable, easy and engaging experience for prospects' first encounter with us. In fact, our message is clearer and we offer 'high touch' where it counts--on the customer service end. We're pretty sure our prospects will be happier. We want them to 'Feel the Love'", exclaimed Burgess.
"Teaching Transitions is setting the standard for online hospice volunteer training, staff and family caregiver training, by offering an engaging, user-friendly curriculum with administrative tools designed to assist with compliance, convenience, certification, cost-savings and consistency."
The personalized demo services will be available in a few weeks. In the meantime, those interested may see a "sneak preview" of the online hospice volunteer training program. The sneak preview offers a sampling of the media elements used in the program, and best of all—prospective clients can view up to two full hours of training, and it's free.
More information and the free preview can be found by visiting the Teaching Transitions website, or by calling 215-428-6677. For a quick 2 minute video montage, featuring snippets from various segments of the training, CLICK HERE.
About Teaching Transitions:
Teaching Transitions is a nationwide, video-based, online hospice volunteer training, staff and family caregiver training company. They offer the latest in online training tools and technology, and back-end administrative support for tracking and documentation. Teaching Transitions' multi-media approach allows hospices to reach into their community to have massive impact, attract new demographics, identify and attract early referrals, all while making it easy and affordable to "get-online".