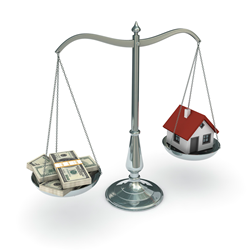 We are going to work our hardest to make Toyota and its employees feel welcome in Plano
Dallas, Texas (PRWEB) April 30, 2014
In moving its North American headquarters to Plano, TX, Toyota will bring up to 4000 workers into the market. Best Buy Realty & Mortgage, a Dallas-based realtor, welcomes these new arrivals with information about valuing a house in Dallas TX.
Best Buy Realty & Mortgage is welcoming new Toyota workers to the Plano real estate market with information about valuing a house in Dallas, TX. Toyota recently announced that it would relocate over 4000 workers from New York, California and Kentucky as it re-establishes its North American headquarters on a new state-of-the-art campus in Plano. Although the majority of workers will not start arriving until 2016 or 2017, Best Buy Realty is already predicting a huge uptick in both the commercial and residential real estate market in the Dallas-Fort Worth area.
"This is great news for commercial and residential property owners," commented Best Buy's founder Masoud Amini. "Toyota will be leasing space in Plano while the construction process is ongoing, so we can help commercial properties make their opportunities available. They plan to start bringing in employees this summer, so there is an increased opportunity to sell homes in the Plano area."
Best Buy Realty & Mortgage is also working to provide information to Toyota employees about how to value a home in the Dallas market. Amini said there are two primary factors to take into consideration: objective factors about how an available home compares to other homes for sale in the Dallas market, and subjective factors about what the home is worth to the prospective buyer. His company can help prospective home buyers sort through both sides of the equation to make sure the new Plano residents place a reasonable value on prospective deals.
"We are going to work our hardest to make Toyota and its employees feel welcome in Plano," concluded Amini. "The Dallas real estate market is going to experience a tremendous uptick with this opportunity. We stand ready to provide assistance in leasing commercial properties, as well as buying and selling homes in the Dallas area, while making sure that everyone gets the best buy."
Best Buy Realty combines cutting-edge online technology with superior personal service to help clients take advantage of current home buying opportunities in Plano, TX. The realtor helps clients find the Best Buy in Dallas real estate, and also makes sure clients have taken everything into consideration when placing a value on Dallas homes.
About Best Buy Realty: Best Buy Realty and Mortgage, the best buy in Dallas, TX real estate, provides services and solutions to ensure a smooth and successful experience for every client and customer who wants to buy a home in Dallas TX or sell a home in Dallas, TX. The company also helps clients buy commercial property in Dallas, TX. Visit the website and Facebook page or call 214-228-4822 for further information on the Dallas real estate market.