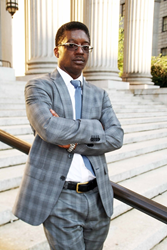 The social and economic consequences of bungled immigration proceedings from ineffective representation, send a clear message the right to counsel should be extended to immigration proceeding NOT just for children but their parents as well
New York, New York (PRWEB) July 16, 2014
Vivian Williams, P.C., a New York law firm that offers immigration services comes out in support of a federal public defender program for indigent persons in immigration proceedings, calling such an initiative a long over due development that is necessary humane.
Stressing the need for effective legal representation to be more available to persons seeking immigration services in the U.S. the New York based firm has launched its own initiative to bring down the cost of legal representation in immigration matters and make legal services more available.
"NOT only is there a need to make counsel available to persons who can NOT afford to hire a lawyer, but also the private bar needs to strive to deliver more cost-effective services", says Vivian M. Williams, the founder of Vivian Williams P.C.
Effective legal representation has been a concern for scores of immigrants seeking immigration benefits in the United States or who are placed in deportation and removal proceedings, prompting the Obama administration to initiate a program to provide public defenders for children in removal proceedings.
Back in 2009 Attorney General Eric Holder affirmed the right to competent counsel in removal proceedings, restoring the time-honored process for seeking reopening of immigration cases based on ineffective assistance by a prior attorney.
In June of 2014, the Obama administration announced that it was starting a program to provide lawyers for children facing deportation.
"Ineffective or lack or legal representation has been a bugbear for too long, resulting in disastrous consequences for immigrant families and the government as well"; Mr. Williams observes, pointing to a recent study done for the New York City Bar Association which finds that the government would save almost quarter billion dollars annually if effective legal representation is provided to persons in removal proceedings.
The report which was submitted to the New York City Bar Association came on the heels of the announcement by the Obama administration that it will begin providing free legal services for children in removal proceedings. Mr. Williams says the administration's measure is a small step in the right direction but it does NOT go far enough.
"The social and economic consequences of bungled immigration proceedings from ineffective representation, is a clear indication that the right to counsel should be extended to immigration proceeding NOT just for children but their parents as well"; Mr. Williams asserts.
Mr. Williams notes that the New York City Bar Association Report shows that the public defender program for persons in immigration proceedings will pay for itself because as the Report points out the government would save about $170 million in revenue currently being spent on detention, about $10 million in transportation costs, and at least 20 million for children who are placed in foster care as a result of deportation proceedings. He argues that improved efficiency would foot the bill to implement a public defender program in immigration proceedings.
Vivian Williams P.C. is a New York State general service firm with a vibrant immigration practice. It promises to play its part to bring down the cost of immigration services through cost-effective measures.