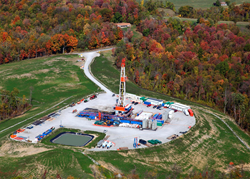 There is much which is still being investigated regarding the practice of fracking
Dallas, Texas (PRWEB) May 15, 2014
Hub4Injured.com, the cutting-edge online resource for victims of Texas personal injury accidents, is providing information to website visitors on a recent personal injury news item covered on CNN.com (4/26/14) related to the practice of fracking, or hydraulic fracturing. While industry proponents feel that fracking is a practical way of extracting natural resources, opponents are concerned about possible health effects. The website's founder, Feridoon Amini, believes it is important for Texas residents to be aware of information regarding the practice of fracking so they can make decisions regarding any possible illnesses or property damage.
To inform its visitors of possible concerns regarding fracking, the website sited an article posted on LawyersandSettlements.com which reported that a family in Texas was awarded $3 million due to personal injuries and illnesses they experienced from solid toxic waste, contaminated, ground water, and airborne chemicals associated with instances of fracking near their ranch (Cause No. 11-01650-E In The County Court At Law No.5 of Dallas County, TX). Hub4Injured also referenced another LawyersandSettlements.com (3/18/14) post which summarized news articles surrounding the question of whether fracking in Ohio can be linked to an observed increase in earthquakes in that state.
"There is much which is still being investigated regarding the practice of fracking," stated Amini. "Many issues will probably have to be settled through the legal system. It can be intimidating for people to go up against fracking companies without professional support. Hub4Injured helps potential victims of personal injury accidents in Texas find legal and medical professionals who will stand on their side and provide care for any illnesses they are experiencing."
If residents of Texas believe they have suffered a personal injury due to the effects of fracking, Hub4Injured helps assemble a Personal Injury Response Team which acts on their behalf to protect their rights, restore their health, and get them back to what they enjoy doing most. The site connects personal injury victims with environmental lawyers who specialize in fracking cases and medical professionals who can document and treat any illnesses.
Visitors to Hub4Injured can search the website by injury type or geographical area to find a personal injury attorney. Hub4Injured can also be used to locate personal injury doctors who can help diagnose symptoms, document any injuries, offer pain management services, and provide necessary physical rehabilitation services.
About Hub4Injured: Hub4Injured is a one-stop online resource for anyone who has been involved in a Texas personal injury accident. Whether you have been injured in a Texas automobile accident, lost a loved one due to a wrongful death, experienced a workplace injury, or suffered any other type of personal injury in Texas, Hub4Injured is the one online site that can help start making things right. Visit the website at http://www.hub4injured.com to request a free consultation for any Texas personal injury accident case.