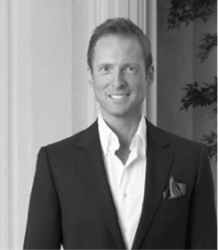 New York, NY (PRWEB) May 02, 2014
Haute Design welcomes Andrew Flesher of Andrew Flesher Interiors as the newest network member for 2014. Flesher's hallmark is his ability to mix modern and classic elements in a wide range of design projects. He crafts interiors from the inside out- first ensuring that a space works, then imbuing it with livable luxury and a timeless aesthetic.
About Haute Design Network
Haute Design Network of hauteresidence.com selects interior designers that have demonstrated a high level of expertise, professionalism, and accomplishment in their field. This elite circle of leading interior designers is encouraged to expose readers to several elements from past and current design trends as they provide a glimpse into future innovations, while offering both inspiration and exceptional resources for those seeking experienced luxury interior designers and sophisticated interior design firms.
Andrew Flesher is featured on Haute Design Network's comprehensive website as a distinguished member alongside other leading interior designers from across the country. Network members have the exclusive opportunity to interact with viewers by utilizing the Haute Design Network platform via customized blog posts and unique design features. Visit the Haute Design Network at http://www.hauteresidence.com/design.
About Andrew Flesher of Andrew Flesher Interiors
Well-versed in a variety of styles, Flesher seamlessly blends new pieces with vintage finds and chooses both accessories and color with purpose and restraint. Instead of chasing fleeting trends, Flesher focuses on top-grade materials, unique details and long-lasting quality. He backs up the style with substance, working closely with architects to make sure that a space has the best "bones" possible, before adding a single decorative element. Clients trust their homes entirely in Flesher's hands because he confidently coordinates every aspect of the design process, from demolition to doorknobs.
Flesher has offices in New York and Minneapolis, working on full-service, custom residential, commercial and hospitality projects worldwide.
For more information about Andrew Flesher, visit his Haute Residence profile.