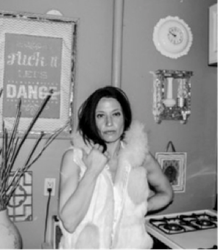 New Haven, CT (PRWEB) May 13, 2014
Haute Design welcomes Alysia Southern of Barrage Designs as the newest network member for 2014. Barrage is "a one-woman design firm trying to change the world one room at a time."
About Haute Design Network
Haute Design Network of hauteresidence.com selects interior designers that have demonstrated a high level of expertise, professionalism, and accomplishment in their field. This elite circle of leading interior designers is encouraged to expose readers to several elements from past and current design trends as they provide a glimpse into future innovations, while offering both inspiration and exceptional resources for those seeking experienced luxury interior designers and sophisticated interior design firms.
Alysia Southern is featured on Haute Design Network's comprehensive website as a distinguished member alongside other leading interior designers from across the country. Network members have the exclusive opportunity to interact with viewers by utilizing the Haute Design Network platform via customized blog posts and unique design features. Visit the Haute Design Network at http://www.hauteresidence.com/design.
About Alysia Southern and Barrage Designs
Barrage is a multifaceted design firm founded on the belief that we can change the way we live by redesigning the space in which we do it. Alysia's passion is breathing new life into forgotten pieces and finding those treasures that hold a generation's story inside of them. Her design aesthetic is eclectic and marked by unexpected juxtapositions. Alysia likes every inch of a space to be visually and emotionally moving. In an era where over-consumption has been charged with depleting our environmental and emotional resources, Barrage offers an eco-friendly way of experiencing luxury. Alysia creates rehabbed vintage furniture and custom apparel from vintage fabrics and materials donated from local businesses.
Barrage is currently working with Project Storefronts, a New Haven initiative that links up vacant storefronts with new small businesses while helping displaced individuals rejoin the workforce through a combination of art therapy and practical training.
For more information about Alysia Southern, visit her Haute Residence profile.