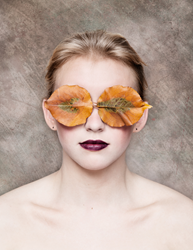 "Doubt kills more dreams than failure ever will." ...Anonymous
Santa Barbara, CA (PRWEB) May 08, 2014
On May 1st the company Searching For A Song To Sing launched a unique internet singing competition that will run for six months, through October 31st. The aim of the contest is to attract aspiring singers, from across the United States and from other parts of the world, to perform their renditions of original songs written and composed by Steve Manis and Mathieu Serradell. This is not a singing contest for the tried and true. Here, singers will discover songs that are right for them. The song collection represents a vast eclectic mix, ranging from country and folk through pop and bossa nova to ballads and Broadway. The judges are not looking for copycat singers. Rather, they will search among the submissions for breakout performances.
Over $50,000 will be split among a dozen singers, with each song winner of the internet singing competition receiving $5,000.
Once the competition has been completed, Searching For A Song To Sing will produce a compilation album, tentatively titled "Eclectic Explorations," promoting a variety of artists on a single CD. Several of the singers will be recruited and paid to sing specific songs. The remainder, at least six and possibly so many as ten or twelve songs, will reflect the portion of the competition open to all comers irrespective of age, gender, or geographic location. Each song in the competition will be judged to determine the best rendition. The person who sings the best version of each song will be paid $5,000. Singers are not precluded from winning more than once on different songs. Payments will be made within 30 days of the announcement of each winner.
Interested singers are invited to visit http://www.searchingforasongtosing.com and, on this press release, scroll down to the bottom of the homepage and click on "Righting A Wrong" to listen to the first song submission by Callie Hopper.
Direct inquires to: contact(at)searchingforasongtosing(dot)com or (805) 636-6187 [ATTN: SAM]