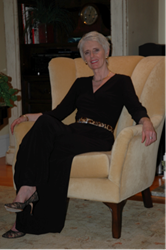 Charlotte, NC (PRWEB) May 14, 2014
Haute Design welcomes Deborah Noland Witherington of Noland and Associates as the newest network member for 2014. Deborah is known for her intimate understanding of lighting, scale, product and color, as well as her unique combination of contemporary and traditional design.
About Haute Design Network
Haute Design Network of hauteresidence.com selects interior designers that have demonstrated a high level of expertise, professionalism, and accomplishment in their field. This elite circle of leading interior designers is encouraged to expose readers to several elements from past and current design trends as they provide a glimpse into future innovations, while offering both inspiration and exceptional resources for those seeking experienced luxury interior designers and sophisticated interior design firms.
Deborah Noland Witherington is featured on Haute Design Network's comprehensive website as a distinguished member alongside other leading interior designers from across the country. Network members have the exclusive opportunity to interact with viewers by utilizing the Haute Design Network platform via customized blog posts and unique design features. Visit the Haute Design Network at http://www.hauteresidence.com/design.
About Deborah Noland Witherington
Deborah Noland Witherington, ASID, creates interior spaces her clients would create themselves, with the added expertise that comes from more than a decade in the industry. Deborah is competent in contemporary design as well as graceful, traditional interiors. Clients appreciate her ability to blend both styles, as well as her emphasis on the importance of light as the key to any space. Deborah has vast experience working with architects, including the prestigious Skidmore, Owings & Merrill in NYC.
Deborah fully accommodates her clients' busy schedules and helps them find joy in their creative experiences.
For more information about Deborah Noland Witherington, visit her Haute Residence profile.