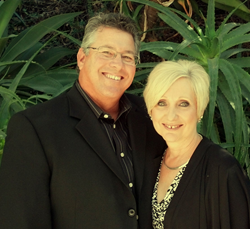 We are SO EXCITED to join Xseed. With the Leadership, vision and branding capabilities of CEO / Founder John de Vries and the product integrity and philosophy of Dr. Leslie Jacobs, we are HOME!
Fresno CA (PRWEB) May 02, 2014
Robert Grabowski and Lynn Arthur-Grabowski are proud to announce that they joined Xseed Inc. The Grabowskis, former executives at Nutrie, MonaVie, and Sunrider Intl., bring over 30 years of leadership and experience to Xseed. "We are so excited to join Xseed. With the leadership, vision and branding capabilities of Founder John de Vries and the Product Integrity and Philosophy of Dr. Leslie Jacobs, we are home!" Family and business is synonymous for the Grabowskis. They truly love, invest, and support the people they share the opportunity with. "Mind, Body and Soul is Dr. Leslie's motto, it is ours as well!"
Xseed is a company filled with progressive, successful, and forward thinking individuals who are focused to not only change the industry but to set new standards. The Grabowski's are joining Industry Leaders Matt Williams and Dino Genito, spreading the message of exceptional health and nutritional products is what Xseed is all about. Xseed takes pride in knowing that they are not like every other network marketing company. From the exquisite 30,000 square foot worldwide headquarters located in Las Vegas, to their production facilities and distribution channels, Xseed is here to stay.
"Formulating and producing status quo products are simply not good enough for Xseed. With the notion that you are what you consume, Xseed produces among the highest quality and most advanced products available on the market!" says Xseed CEO / Founder John de Vries. "The Xseed line of products are extremely easy to integrate into your daily routines and can help anyone obtain a higher level of health and nutrition."
For more information please visit http://www.robertandlynn.com or email contact us at: xseedwithus(at)gmail(dot)com.