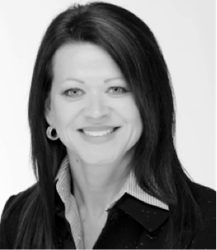 Austin, TX (PRWEB) May 15, 2014
The Haute Design Network welcomes Julie Elle Skymba of Elle 2 Interiors as the newest member for 2014. Julie Elle Skymba is known for her natural and whimsical designs, and she will serve as the network's exclusive member for Austin, Texas.
Julie Elle Skymba's professionalism, years of experience, willingness to meet the needs of clients and ability to flawlessly finish projects sets the precedent for other interior designers in the field.
About Haute Design Network
Haute Design Network selects interior designers that have demonstrated a high level of expertise, professionalism, and accomplishment in their field. This elite circle of leading interior designers is encouraged to expose readers to several elements from past and current design trends as they provide a glimpse into future innovations, while offering both inspiration and exceptional resources for those seeking experienced luxury interior designers and sophisticated interior design firms.
Julie Elle Skymba is featured on Haute Design Network's comprehensive website as a distinguished member alongside other leading interior designers from across the country. Network members have the exclusive opportunity to interact with viewers by utilizing the Haute Design Network platform via customized blog posts and unique design features. Visit the Haute Design Network at http://www.hauteresidence.com/design.
About Julie Elle Skymba
Julie Elle possesses an innate sense of style that is reflected in every aspect of her life. This notion is a wonderful and deep exemplification of what she is, as befits a woman from southern country roots who has upheld those traditions bred from the good and true examples of those who work hard with their minds and hands – with a hard wrought elegance, grace, and toughness. Her work is a measure of studied activity, within a space where clients are the main consideration. Her insistence on natural, whimsical, utilitarian necessity is her gift. And she will make your space work. Eclectic and Elegant.
She holds a Bachelors Degree in Clothing/Textile Design from East Carolina University and a Post-Baccalaureate in Fine Arts from Lyme Academy of Arts.
For more information about Julie Elle Skymba, visit her Haute Residence profile.