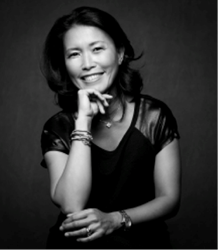 Bel Air/Newport Beach, CA (PRWEB) May 02, 2014
Haute Design welcomes Peggy Dupuis of Dupuis Design as the newest network member for 2014. Dupuis is known for combining comfort, functionality, energy and novelty in spaces that range from private residences to spas and boutique hotels.
About Haute Design Network
Haute Design Network of hauteresidence.com selects interior designers that have demonstrated a high level of expertise, professionalism, and accomplishment in their field. This elite circle of leading interior designers is encouraged to expose readers to several elements from past and current design trends as they provide a glimpse into future innovations, while offering both inspiration and exceptional resources for those seeking experienced luxury interior designers and sophisticated interior design firms.
Peggy Dupuis is featured on Haute Design Network's comprehensive website as a distinguished member alongside other leading interior designers from across the country. Network members have the exclusive opportunity to interact with viewers by utilizing the Haute Design Network platform via customized blog posts and unique design features. Visit the Haute Design Network at http://www.hauteresidence.com/design.
About Peggy Dupuis of Dupuis Design
Dupuis Design's objective is to design the layout, decoration and furnishing of high-quality spaces while remaining true to the spirit that makes each place unique. Based in Paris and California, Dupuis Design accompanies its clients internationally, either through regular site presence or through remote management of suppliers and contractors.
Peggy Dupuis was born in the Philippines and raised in California by a family of Asian art collectors. After spending five years in Hong Kong in textile design, her total passion for architecture and design took hold, in areas as varied as management of interior design projects, identification and renovation of period furniture, tapestry work, waxed concrete finishes, decorative plasterwork, and also reflection on Feng Shui art, as applied to the contemporary home.
For more information about Peggy Dupuis, visit her Haute Residence profile.