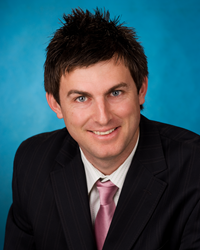 We have been chuffed at the feedback from our Pro Trader Program students.
Brisbane, Queensland (PRWEB) May 02, 2014
The best form of appreciation is to pay it forward, which is exactly what the students of the GMT Futures Pro Trader Program are doing. They are so thrilled with GMT Futures and the way they have been taught how to trade the markets that they have provided an insight to their experience in the Trading Program.
"Being in the moment is something and slowing down to enjoy the journey is another, this is a breath of fresh air in a world that has become a blur. In response to: Visualization Challenge Day 13 – Having a trading coach for the last couple of years at GMT Futures has created a momentum that has got me improving in many areas of my trading that I would have never known or attempted. I would recommend the Pro Trader Program that's for sure. Thanks Luke and Shane." Nick, Melbourne
During a time which is still raw from the Global Financial Crisis where people around the world are seeking to mitigate risk with their nest-egg or generate short-term income while taking control of their own financial destiny, the GMT Futures Pro Trader Program is generating a real buzz in the industry. It is a welcome relief to have a financial company making the headlines for the right reasons.
"GMT Futures and their Pro Trader Program give people access to the best trading systems, coaching and money management methods I have ever seen. I would recommend the Pro Trader Program and GMT Futures to anyone who wants to learn how to manage their own capital rather than relying entirely on the banks or an adviser." Jay, Chicago
A global online company led by Luke Ferguson with a head office in Brisbane, Australia, GMT Futures provides the Online Trading Course to people with a genuine interest in taking control of the financial destiny.
"We have been chuffed at the feedback we have received from our Pro Trader Program students," said Luke Ferguson, Owner of GMT Futures. "Our students are provided with an exceptional learning environment to undertake the training, which is based on a proprietary Multi System Trading method. Using this method with guidance from an exclusive online coach and sticking to a robust trading model gives our students an opportunity to gain success either in their own trading or in our Emerging Manager Trading Platform."
To learn more and to register your interest in joining the GMT Futures team, please visit: http://www.gmtfutures.com/.
About GMT Futures
GMT Futures helps their students by providing a clearly set out pathway to trading full time which involves a 2 phase journey.

Phase 1 is to learn the Multi System Trading method on a combination of futures, forex and stock markets. This method helps traders to maintain a low risk portfolio while maximizing profit potential with the ability to scale up the amount of funds you can manage. Students learn under the guidance of an exclusive professional coach in an online 1 on 1 online screen share format. In the Program, students learn how to trade and then practice trading in simulation before staring their live trading track record.
Phase 2 is trading the company capital on the Emerging Managers Platform with the objective of allocating much larger funds to you while your experience and performance builds. This is a highly remunerated role should you want to become a full time trader within their company. OR you can just continue trading your own funds.
GMT Futures offers professional guidance from experienced industry professionals that are operating an Emerging Managers Platform and a Managed Fund. This exceptional trading model is available to anyone regardless of your physical location. Their growing community includes Traders from Dubai, UK, USA, Hong Kong, Greece, Barbados, Australia, Ireland, Germany, Switzerland and a number of other countries. GMT Futures have a real international feel to their trading team and have a terrific structure to take traders to the next level. Contact them today if you want to know more.