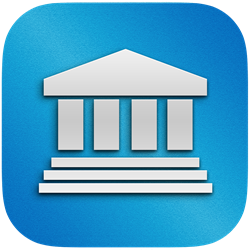 The most helpful part of BarMax for me was the multiple-choice questions. Having them at my fingertips on the iPad was much more convenient than lugging a book around.
Venice, CA (PRWEB) April 30, 2014
The California First Year Law Student's Exam ("FYLSE"), commonly referred to as the "Baby Bar," is an exam that California law students attending unaccredited law schools must pass before they are eligible to sit for the California bar exam. Each student must pass the FYLSE within three attempts after becoming eligible to take the exam in order to receive credit for their studies up to that point in their law school career. If a student passes after their first three administrations of the exam, they will only receive credit for their first year of law school (i.e. no courses beyond the first year will be credited).
For this reason, the exam is a very important hurdle for students who attend unaccredited law schools. The pass rate for California Unaccredited Fixed-Facility Law Schools is 23%. Last year, California Desert Trial Academy ("CDTA"), an unaccredited fixed facility school in California, had its first law school class take the FYLSE. While older, more experienced schools such as Pacific West College of Law and the University of San Luis Obispo School of Law had average pass rates of 33% and 25% respectively, the pass rate of CDTA BarMax Baby Bar students was 75%. A majority of students at CDTA used BarMax's Baby Bar course to prepare for the exam.
"The most helpful part of BarMax for me was the multiple-choice questions. Having them at my fingertips on the iPad was much more convenient than lugging a book around," said Kimberly Housken, one of the CDTA students who passed the FLYSE using BarMax's Baby Bar course. "The immediate feedback as to the correct answer was most helpful for me in learning the nuances of the multiple-choice section."
BarMax's Baby Bar course uses only real, officially licensed multiple-choice questions. While other courses inundate students with made-up questions that only serve to get them off-track, BarMax's Baby Bar course drills exclusively licensed questions to help students hone their 1L knowledge and prepare themselves for the actual exam.
As with TestMax's other prep courses—BarMax Bar Exam Review, LSATMax and SATMax—the BarMax Baby Bar prep course is an app that can be downloaded from the Apple App Store onto any iOS device. Due to the low overhead, the course is the most affordable on the market. Unlike other courses that create a set time, place, and location for their class schedule that may not work around a law student's hectic 1L schedule, BarMax's Baby Bar prep course schedule is completely customized to each student's specific needs. "I could do five quick questions while waiting for class to start or sitting at the dentist's office," Housken said.
BarMax's Baby Bar course comes with lifetime access for all its students. As opposed to other courses that cut off a student's access and make them repay for another course if they did not pass or were not ready to take the exam, all BarMax students have access to their prep forever at no additional cost.
Moreover, once the course is downloaded, the course can run without an Internet connection. Thus, because students are not tethered to an Internet connection, they can literally study anywhere at any time. As the June 2014 FLYSE approaches, all law students in California who need to take this exam should consider BarMax for their prep. Students should know that they have access to high quality FLYSE prep that is convenient and affordable. The results at CDTA truly speak for themselves.