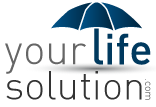 Should the insured resurface in some bizarre way, a la 'Cast Away', the settlement would not have to be refunded to the carrier
Chicago, IL (PRWEB) May 01, 2014
YourLifeSolution.com, a service which helps consumers compare quotes on life insurance products, is today releasing an explanation of what happens to life insurance death benefits when an insured disappears and a body nor proof of death can be acquired. "Malaysian flight 370 has definitely made this a more relevant question in people's minds. What really does happen if someone is almost absolutely dead, but empirical proof is yet to surface? There were definitely many people who died on 9/11 whose remains were never recovered", said Eric Smith, the founder of YourLifeSolution.com.
YourLifeSolution.com's Explanation of How Life Insurance Death Benefits are Claimed in these Scenarios:
-Generally the proper authority will issue a death certificate immediately when by all reasonable logic someone is likely dead. "Historically, death certificates are issued within the year when someone is dead beyond a reasonable doubt", said Eric Smith.
-If a death certificate can not be summarily issued for some reason, then a family member can petition the court to have a death certificate issued.
-In the very rare case that a death certificate can not be issued because it is questionable whether the insured is alive or not, a condition-less settlement can be arranged with the insurer for nearly the entire death benefit. "In the case of a settlement. The insurer will offer to pay the vast majority of the death benefit even though no one is entirely certain the insured is dead. Should the insured resurface in some bizarre way, a la 'Cast Away', the settlement would not have to be refunded to the carrier. Had the insurer paid the death benefit instead of a settlement, and the insured were to resurface, the beneficiary would owe the death benefit proceeds back to the carrier", said Eric Smith.
Consumers interested in instantly viewing their own life insurance rates are encouraged to visit YourLifeSolution.com, or call Eric Smith at 888.374.2764.