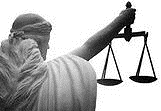 The Justice for All Act reauthorization establishes safeguards to prevent wrongful convictions, and enhances protections and legal rights for crime victims. - Senator Patrick Leahy (D-VT)
Denver, Colorado (PRWEB) May 01, 2014
United States Senate Judiciary Committee records show that The Justice for All Reauthorization Act (S. 822) is a bipartisan bill that the Senate Judiciary Committee unanimously approved last October. On Monday April 7, the U.S. House of Representatives passed one part of the JFAA, the Debbie Smith Reauthorization Act (H.R. 4323), which provides grants to states to reduce evidence backlogs in their crime labs. (Senator Goodlatte, Report form the Committee on the Judiciary, April 7, 2014, http://beta.congress.gov/congressional-report/113th-congress/house-report/404/1)
According to Senator Patrick Leahy (D-VT), chair of the Judiciary Committee and lead sponsor of the bill, the bill "…strengthens important rights for crime victims, reauthorizes the Debbie Smith DNA Backlog Grant Program, seeks to improve the quality of indigent defense, and increases access to post-conviction DNA testing to help protect the innocent." (http://www.leahy.senate.gov/issues/criminal-justice).
Senate Judiciary records show that among the original cosponsors of the bill are five Republicans, including Senate Minority Leader Mitch McConnell (R-KY) and original sponsor Senate Minority Whip John Cornyn (R-TX). (https://www.govtrack.us/congress/bills/113/s822)
"I'm working with Emily Livingston from Senator Leahy's office (Counsel, U.S. Senate Judiciary Committee), and A Just Cause is pleased that they reached out to us for our support of this comprehensive bill", says, Regenia Thurman, A Just Cause. "We will provide a letter of support from A Just Cause, and we are encouraging other groups that we work with to do the same", adds Thurman. "Ms. Livingston is specifically seeking help to emphasize the importance of the post-conviction DNA testing for both the benefit of those wrongly convicted and public safety since, in her words, '…Wrongful convictions mean that the real offender remains at large'", Thurman concludes.
"After reviewing this bill, A Just Cause made a conscientious decision to support it", says Sam Thurman, A Just Cause. "A Just Cause is an advocacy group that hears horror stories every day about men and women being wrongly imprisoned for 15, 25, 30 years for crimes they didn't commit", adds Thurman. "The provisions of this Act, when passed, will help right a lot of the wrong that innocent people have been subjected to. We look forward to supporting this initiative, and others like it", says Thurman.
A Just Cause is an advocacy group that fights judicial abuse and cases of wrongful convictions. A Just Cause is currently working for the exoneration of six Colorado business executives known as the IRP6. The IRP6 case concerns an African-American company (IRP Solutions Corporation) in Colorado that developed the Case Investigative Life Cycle (CILC) criminal investigations software for federal, state, and local law enforcement. The company was raided in 2005 by federal investigators alleging wrongdoing by company executives. The IRP6 (Kendrick Barnes, Gary L Walker, Demetrius K. Harper, Clinton A Stewart, David A Zirpolo and David A Banks) were convicted in 2011 after being accused of mail and wire fraud. (D. Ct. No. 1:09-CR-00266-CMA). The IRP6 have been incarcerated for 21 months in federal prison in Florence, Colorado while their case is under appeal. (Federal Case Nos: NO. 11-1487, Case Nos. 11-1488, 11-1489, 11-1490, 11-1491 and 11-1492)
Court records show that Attorneys for A Just Cause are petitioning the courts for release of over 200 pages of transcripts that were omitted from court records of the IRP6 trial. Appellant filings show that Court Reporter Darlene Martinez omitted 200 pages of transcript that the IRP6 argue are critical to their appeal. The Appellate Court panel includes the Honorable Senior Judge Bobby R. Baldock, Honorable Judge Harris L. Hartz, and Honorable Judge Jerome A. Holmes (D. Ct. No. 1:09-CR-00266-CMA; Case Nos: NO. 11-1487, Case Nos. 11-1488, 11-1489, 11-1490, 11-1491 and 11-1492).
"We are excited about being a part of getting the Justice for All Reauthorization Act passed", says Sam Thurman. "This type of legislation undoubtedly will have a ripple effect and potentially positively impact other legislation to right wrongful convictions in other categories", proclaims Thurman. "To show our initial support, we have posted links on our home page (http://www.a-justcause.com), we have our volunteers reaching out to other members of Congress to encourage their support, and we are coordinating with Senator Leahy's office to get them on our radio program (AJC Radio, http://www.ajcradio.com) to talk about the benefits of this Act", adds Thurman. "And that's only the beginning", Thurman concludes.
Questions regarding the Justice For All Reauthorization Act should be directed to Emily Livingston or Clark Flynt in Chairman Leahy's Judiciary office at 202-224-7703.
For more information about the story of the IRP6 or for copies of the legal filings go to http://www.freetheirp6.org.
Petition to support IRP6 case and the release of 200 pages of transcript: https://www.change.org/petitions/attorney-general-eric-holder-investigate-federal-case-of-irp6-200-pages-of-court-transcript-missing
Related press releases: http://www.a-justcause.com/#!press-release/c21pq