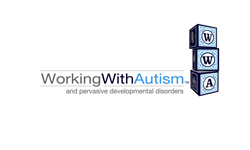 (PRWEB) May 30, 2014
On April 12th, the Palisades Recreational Park rang with laughter and excitement generated by a long line-up of games, music, entertainment acts and events, and a delightful array of gulp-inducing treats. The occasion was the fundraising event for the 2014 Walk Now for Autism Speaks. The electric atmosphere very well highlighted the huge enthusiasm generated by the event.
The many recreational events of the day included bounce houses of different sizes, a 5-in-1 sports center, a high striker, and toddler games. The human hamster balls enjoyed a loyal fan-following throughout the day. Along the course of the games, DJ Spase kept the tempo raised with his music, and adding to the fulfilled mood were the lovely musical numbers from Sweet Talk Radio. Catering to the other side of the senses were mouthwatering treats in the form cotton candy, frozen yogurt and a truck full of tacos. The lucky ones bagged prizes in addition to enjoying a Disney princess visit and activities, ranging from henna tattooing, juggling, stilt walking, to balloon artistry, and faces painting.
Providing continued support to the event were our sponsors; a big thank you to Mayberry, MeCHE, Juice Crafters, Jaimie Geller, Matthew's Garden Café, Marc Michel Eyewear Studio, iRyze, Sandy Days Kids Camp, apartmentmarket.com, Maison Giraud, Lavender Blue, Helen's Cycles, Carly L, Jonathan & George Salon, Kier Design, Fanbank, and Gerry Blanck.
Above all, the day will be remembered for the spirit of togetherness exhibited by the large gathering of community members. Extensive and strenuous efforts go into raising funds for Autism awareness and research, and therefore, the support and participation witnessed during the fundraising comes as a huge boost to us. We are abundantly thankful to our staff members and volunteers who labored for many weeks to organize the event in the Autism Awareness Month. The success of the event is a testimony to the consistent efforts put in by you all. We are confident that in the future we can bank upon your encouragement and support.
About Working With Autism Inc.
Working With Autism was formed in 1997 and is a leading organization specializing in the treatment of autism and other pervasive developmental disorders. Our agency emphasizes the teaching of social skills through applied behavior analysis (ABA) and discrete trial training (DTT). Our goal is to provide individuals with autism the communication, self-help, vocational, social, and self-management skills that will promote their independence and socio-emotional functioning. Visit us at http://workingwithautism.com/ for more information.