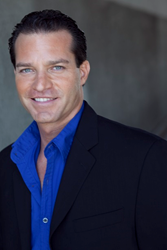 I admire Buffett for turning down obvious money making opportunities to invest in Big Tobacco.
Los Angeles, CA (PRWEB) June 12, 2014
The Freedom Quit Smoking System blog honors an influential American who has begun to change his view about promoting smoking or investing in Big Tobacco. Warren Buffett was once quoted as saying, that he likes cigarette companies because "It costs a penny to make. Sell it for a dollar. It's addictive. And there's fantastic brand loyalty," according to the popular book, "Barbarians at the Gate," page 218.
He also knows the value of one's reputation and can see the writing on the wall. In an article by Ted Cooper, January 11, 2014, "Tobacco companies, from a return on investment capital and market share perspective, are some of the world's greatest businesses." In fact, one of the world's greatest investors, Warren Buffett, loves the product economics of Big Tobacco companies like Altria Group and Philip Morris International. Though Buffett won't buy.
Buffett's reservations about tobacco companies have less to do with investment risk than reputational risk. When Salomon Brothers -- owned by Buffett at the time -- made a bid for RJR Nabisco in the late 1980s, CEO John Gutfreund, asked Buffett to participate in the deal. But Buffett protested, saying: I'm wealthy enough where I don't need to own a tobacco company and deal with the consequences of public ownership, quoted in "Barbarians at the Gate". In April 1994, according to the Chicago Tribune, Buffett told stockholders investments in tobacco are "fraught with questions that relate to societal attitudes and those of the present administration...I would not like to have a significant percentage of my net worth invested in tobacco businesses," said Buffett.
Craig Nabat, President of Freedom Laser Therapy and inventor of the Freedom Quit Smoking System- "America's nicotine free and natural way to quit smoking", likes the fact that Mr. Buffett knows the value of a dollar, but more importantly the value of peoples' lives. Given this, Nabat is offering Mr. Buffett a good deal which he hopefully won't pass up--$10,000 worth of the Freedom Quit Smoking System in an effort to help free employees in his organization from the harmful effects of cigarette smoking. Nabat has dedicated his life's mission to freeing the world from nicotine addiction. Craig is driven to make cigarettes a product of our past and encourages industry leaders like Warren Buffett, and his influential contemporaries to assist the 18.2% of Americans who are still smoking…quit.
About Freedom Laser Therapy
Freedom Laser Therapy Inc. is an established Los Angeles-based nicotine addiction clinic that has helped change the lives of thousands of smokers. After years of research and development, the company has launched the innovative Freedom Quit Smoking System, its convenient 10-day home use, all natural and nicotine free way to quit smoking—as a means to help Americans across the country to quit this deadly addiction and promote healthier lifestyles. The Freedom Quit Smoking System's Corporation Wellness Program has launched nationwide. Business Owners and HR Directors are urged to promote the proven and effective nicotine free quit smoking program to their employees.