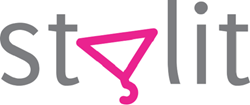 Stylit is personalizing and curating fashion online at a scale that has not been done before.
New York, New York (PRWEB) May 05, 2014
The New York Fashion Tech Lab (NYFTL) is a platform for collaboration between major fashion retailers and up and coming stars in the startup community. Promising fashion tech startups, such as Stylit (mystylit.com), will be mentored over a 3 month period with a focus on enabling iteration, validation and acceleration of technologies. NYFTL has bridged the fashion and technology worlds to give innovative companies like Stylit, the support needed to refine their product and accelerate growth.
Stylit personalizes and curates fashion online by providing online personal styling advice for women of all shapes, sizes, ages and styles - for free. This innovative Israeli startup company was launched by a team of "Geek Chic" entrepreneurs. The diverse team of founders aim to revolutionize the online shopping experience by making the luxury of your own personal shopper available to the masses.
"Stylit is personalizing and curating fashion online at a scale that has not been done before," shared Stylit CEO and co-founder Yaniv Nissim. "Our exemplary product is thanks to my co-founders' diversity: Michael Gutkin and Shilo Ayalon are some of finest from IDF intelligence and algo-trading, and Maya Kramer brings expertise from the New York fashion world. Stylit is not just technology, but rather shows the true art of fashion to our clients."
Stylit has been market-proven with its B2C platform, which has garnered tens of thousands of clients over the last few months. With its acceptance into NYFTL, Stylit's B2C success will function as a sandbox for their move to the B2B realm as a solution for online brands and retailers. "What impressed us the most about Stylit's application is their rapidly growing user base and above average retention," stated Kay Koplovitz, co-chair of NYFTL. "We are very pleased to help them get closer to their goals as a company."
The New York Fashion Tech Lab will take place in New York City from May 1st until the end of July.
About Stylit
Stylit helps women decide what to wear. By uniting its machine-learning platform with the artistry of real stylists - Stylit is the most personalized way to shop for fashion online. Fashionistas and the shopping impaired alike, receive head-to-toe outfit recommendations based on their style preferences, budget, body type and size. By reading shoppers' digital body language, Stylit is fueling the future of fashion search and predictive styling. Like Stylit on Facebook (https://www.facebook.com/mystylit) and follow us on Instagram (http://instagram.com/stylit).