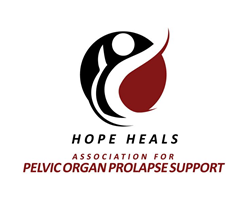 POP awareness will generate the biggest shift in women's health since breast cancer screening onset over 30 years ago
(PRWEB) May 01, 2014
In an effort to increase awareness and women's health education internationally, APOPS will make appearances at two upcoming medical conferences focused on women's pelvic floor and urologic health, AUA and AUGS/IUGA.
AUA will be held at the Orange County Convention Center in Orlando, FL on May 16-21. The organization has 20,000 members with at least 5,000 member practitioner attendees traveling from outside from of the U.S. AUA has added an Advocacy Hub at the event this year, positioned at the front of the hall across from AUA's booth. APOPS is proud to participate and represent women navigating POP and hopes to increase practitioner awareness of their cause and activities.
APOPS Founder and Executive Director, Sherrie Palm, will present a scientific poster related to an App in development at AUGS/IUGA Conference July 22-26 at the Washington Convention Center in Washington, D.C. AUGS/IUGA constituency is primarily practitioners who specialize in pelvic floor disorders and APOPS will share details of new activities with participants of this event.
APOPS is the global leader in establishing global awareness of POP. "POP awareness will generate the biggest shift in women's health since breast cancer screening onset over 30 years ago," Palm expresses. "Pelvic organ prolapse is seldom life threatening, but it is always life altering."
ABOUT Association of Pelvic Organ Prolapse Support (APOPS), a nonprofit organization founded in 2010 in Wisconsin, is a global initiative to generate awareness of pelvic organ prolapse and provide guidance and support for women living with POP. APOPS most significant project is their global POP Awareness Campaign to enable women to understand and achieve pelvic floor health balance. Additional APOPS objectives are to establish the value of POP screening during pelvic exams, and develop standardized screening protocol and educational curriculum for practitioners who address women's pelvic health.
Contact: sherriepalm.apops(at)gmail(dot)com