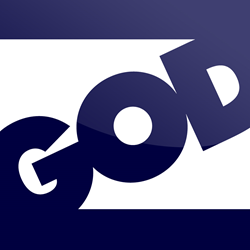 "We are planning to build offices, studios and a training centre that will boost the local economy, create jobs and contribute to increased numbers of visitors to the city." Dean Seddon
Plymouth, Devon (PRWEB UK) 3 May 2014
GOD TV purchased the three-building site from the Land Registry earlier this month and has already begun the huge task of dismantling hundreds of metal filing cabinets, once used to house records. A portion of each building has been cleared and temporary offices are being created to accommodate GOD TV's first staff members, who hope to move in during June.
"We are pleased to have secured another site in Plymouth, previously used for archiving, and our plan is to redevelop it over the next few years into a GOD TV hub for Europe!" said GOD TV's Head of Ministry Development, Dean Seddon. "We are planning to build offices, studios and a training centre that will boost the local economy, create jobs and contribute to increased numbers of visitors to the city."
GOD TV is currently liaising with the Plymouth City Council to ensure all planning regulations are met. The sale was funded by GOD TV partners who, after visiting Plymouth, were impressed by the huge potential the vast premises offers the network for ongoing expansion.
One building will be used for GOD TV's administration team and partner services call centre, which are relocating from current temporary offices. Another building will house GOD TV's production team, Creative Services, Network Planning, IT and Web teams from Plympton, where they have been based for several years.
GOD TV CREATES 100 NEW JOBS IN PLYMOUTH
Since GOD TV embarked on its Revival Prayer Centre project in January 2013, it has created 23 jobs in the city. A further 45 positions will need to be filled at the new premises in Burrington Industrial Estate and another 32 positions will become available once GOD TV's Revival Prayer Centre opens in Union Street in early 2015. This adds up to 100 new jobs for the South West.
The network is presently advertising several job opportunities in Plymouth at god.tv/jobs.
GOD TV can be watched throughout the UK on satellite (SKY/Freesat); via cable (Virgin); on the Internet (Roku/iPhone and god.tv); as well as through Freeview HD/Smart TV enabled units. A GOD TV App is also available on iTunes.
About GOD TV: GOD TV was founded in London in 1995 by media entrepreneurs, Rory and Wendy Alec and has since grown into a global network. GOD TV is owned by several Angel Charities internationally, including the Angel Foundation in the UK. The network's worldwide broadcast license is held by Angel Christian Television Trust Inc., a US not-for-profit corporation and its charities adhere to the UK Evangelical Alliance Basis of Faith. GOD TV transmits worldwide from Jerusalem providing award-winning programming to a potential viewership of 951 million people who can access GOD TV's free to air signal. In addition to its premises in Plymouth GOD TV has regional offices in the USA, Europe, Africa, Asia and the Middle East and Australasia. Over and above its programming, GOD TV helps people in charitable ways, supporting orphanages, feeding initiatives and life-giving water projects.
Contact: Dean Seddon, GOD TV Head of Ministry Development at dseddon(at)god(dot)tv
GOD TV Broadcast HQ: Jerusalem, Israel. International offices: USA (Orlando, Florida; Kansas City, Missouri) UK & Ireland (Sunderland & Plymouth, England), Europe (Hamburg, Germany), Asia & Middle East (Chennai, India; Sri Lanka), Africa (Cape Town, South Africa; Nairobi, Kenya), Australasia (Melbourne, Australia).