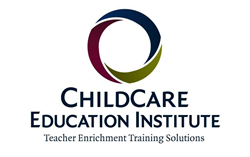 This course provides essential information on the safest and most effective practices to ensure children's safety while traveling.
Duluth, GA (PRWEB) May 01, 2014
ChildCare Education Institute® (CCEI), a distance learning professional development and certificate provider, offers ADM103: Basic Transportation and Field Trip Safety for Child Care Centers as an online no-cost trial child care training course to new CCEI users during the month of May in recognition of Youth Traffic Safety Month.
Transporting children in a vehicle is a huge responsibility that must be taken seriously. Traffic accidents are unpredictable, but we can take precautions to ensure the safest environment possible for children and other passengers. This course presents recommended practices and policies for the safe, developmentally appropriate transport of young children to and from child care centers. Information is based primarily on federal safety standards, which are generally used as the basis for state standards. Topics include staff training and support; recommended vehicle types and maintenance routines; child passenger restraint systems; operating procedures and practices; safe loading and unloading procedures; field trip safety, and more.
"Safety is at the forefront of responsibility for child care providers and parents alike, especially when it comes to transporting children," says Maria C. Taylor, President and CEO of CCEI. "This course provides essential information on the safest and most effective practices to ensure children's safety while traveling."
This beginner-level training course is available as a trial course to new users with CCEI account creation in May. Current CCEI users with active, unlimited annual subscriptions can enroll in professional development courses at no additional cost when logged in to their CCEI account. Users without subscriptions can purchase child care training courses as block hours through CCEI online enrollment.
For more information, visit http://www.cceionline.edu or call 1.800.499.9907, prompt 3, Monday - Friday, 8 a.m. - 5 p.m. EST.
About CCEI
ChildCare Education Institute® provides high-quality, distance education certificates and child care training programs in an array of child care settings, including preschool centers, daycare, family child care, prekindergarten classrooms, nanny care, and more online training. Over 100 English and Spanish child care training courses are available online to meet licensing, recognition program, and Head Start training requirements. CCEI also has online certification programs that satisfy the coursework requirement for national credentials including the Online CDA, Director and Early Childhood Credentials. CCEI is nationally accredited by the Accrediting Commission of the Distance Education and Training Council (DETC), has been accredited as an Authorized Provider by the International Association for Continuing Education and Training (IACET), and is authorized under the Nonpublic Postsecondary Educational Institutions Act of 1990, license number 837.